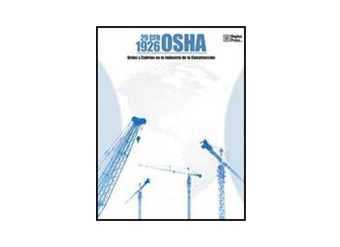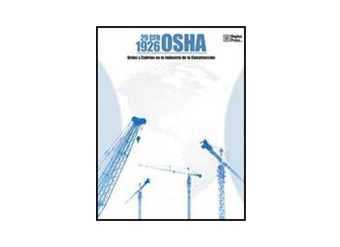 The Occupational Safety and Health Administration (OSHA) has made major changes in the regulations for cranes and derricks, and according to the top executive of a national safety publishing company, that development poses challenges for trainers who need to instruct Spanish-speaking workers.
"For the most effective results, construction workers need to be trained in their native language. In fact, OSHA requires it," said Benjamin W. Mangan, founder and president of MANCOMM. "But this requirement can lead to difficulties for construction industry safety trainers who instruct Spanish-speaking workers. They need to be able to provide their trainees with the materials needed to address the specific changes in the crane and derrick regulations."
Mangan brought this concern to the attention of his colleagues at Reglas Press, LLC, a provider of safety materials for Spanish-speaking trainers and companies that employ Spanish-speaking workers. MANCOMM is the exclusive distributor for Reglas Press products.
As a result of the need for Spanish-translated regulations, Reglas Press has released a new Spanish-language book, Grúas y Cabrias en la Industria de la Construcción, which contains the new OSHA construction regulations addressing the use of cranes and derricks.
The book is formatted in RegLogic® Premium, an innovative graphical approach which makes navigating, reading and understanding regulations easier. RegLogic® Premium was created by MANCOMM and is used with MANCOMM's permission.
"The safety of America's Spanish-speaking construction workforce is a top priority for both of our companies," said Isidro Nieves, Senior Manager of Reglas Press. "The availability of these vital regulations in Spanish will greatly benefit members of the construction industry who communicate in that language."
In an official OSHA statement regarding the changes to the OSHA crane and derrick regulations, Secretary of Labor Hilda L. Solis said, "The significant number of fatalities associated with the use of cranes in construction led the Labor Department to undertake this rulemaking."
According to OSHA, these changes are designed to prevent the leading causes of fatalities, including electrocution, crushed-by/struck-by hazards during assembly/disassembly, collapse and overturn.
A report from the Centers for Disease Control and Prevention (CDC) reveals that from 2003 to 2006, the construction industry employed the most Hispanics who died from work-related injuries, and foreign-born (Spanish-speaking) workers were at especially high risk. The report indicates that preventing work-related injury deaths among these workers requires materials that are effective for workers who speak Spanish.
"We enjoy working with Reglas Press and more products for the Spanish-speaking workforce are currently in development," said Mangan. MANCOMM has published OSHA Construction Fieldbooks that contain safety-compliance content in both English and Spanish, as well as forklift training products in Spanish.
To find out more about Grúas y Cabrias en la Industria de la Construcción, visit www.Mancomm.com/ReglasCrane-Packet.aspx.
To find out more about MANCOMM, call 800/MANCOMM (626-2666) or visit www.Mancomm.com.
To learn more about Reglas Press, visit www.ReglasPress.com.