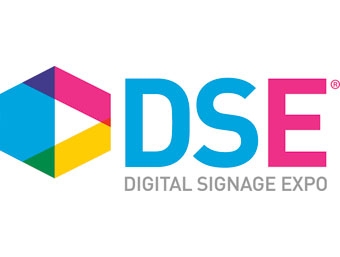 Digital Signage Expo (DSE), the world's largest International Tradeshow and Educational Conference dedicated to digital displays, interactive technology, and digital communications networks, announced that it will host a three-day event presented by Ragan Communications designed specifically for Corporate Communications professionals.
Ragan's Best Practices in Digital Employee Communications Summit, to be held March 10-12, 2015 at the Las Vegas Convention Center, will not only offer three days of educational choices, but it will also be co-located with Digital Signage Expo 2015, and will allow event attendees admittance to the DSE Trade Show Floor.
Sponsored by STRATACACHE, the event's presenting partner, the three days will include a total of three pre-conference workshops, seven general conference seminars, plus a Wednesday, March 11 Opening Keynote with Jon Wolske, the Cultural Evangelist for Zappos Insights.
Educational topics will focus on challenges corporate communicators face in the new digital workplace, which require today's professionals to make use of digital signage, mobile apps and video in order to effectively communicate with employees.
To see the full program, for more information, or to register to attend this event, go to: http://bit.ly/1t3MZAB
Richard Lebovitz, Educational Director for Exponation, LLC, which produces DSE, said, "Ragan's program is a perfect fit with Digital Signage Expo because our attendees in general are interested in learning about how to better utilize digital communications technologies, which include digital signage, interactive technologies and digital communications networks." He added, "Ragan's program is especially designed for corporate communications professionals who may work in internal communications, public relations, marketing, creative, technology or in another managerial capacity with oversight responsibility for some aspect of the organization's communication's program."
Mark your calendar now: DSE® 2015, co-located with the Digital Content Show, Mobile Integration Zone, and Innovator Zone, is scheduled for March 10-13, 2015, with access to the Exhibit Hall March 11 & 12 at the Las Vegas Convention Center in Las Vegas. To reserve exhibit space contact Jeanne Phillips, (770) 817-5903. Or, for more information, visit www.DSE2015.com
You can follow DSE on Twitter at DSExpo, or for all DSE 2015 updates, use #dse2015. For year-round news and information on digital signage, visit DSE's new Digital Signage Connection web portal at www.digitalsignageconnection.com.