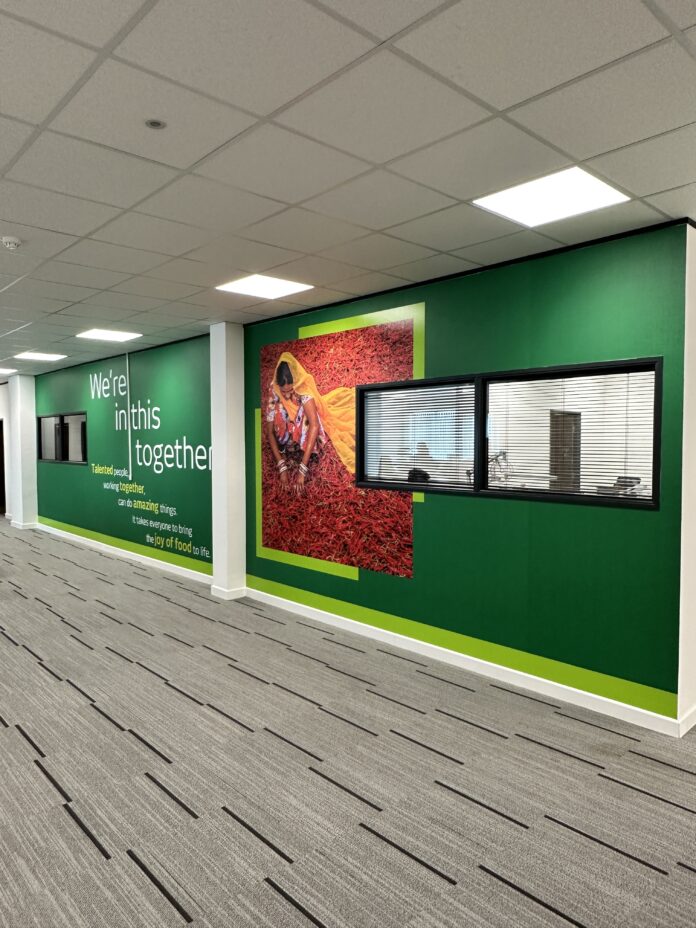 Bristol-based graphics and display company N3 Display Graphics used Drytac ReTac Textures embossed film to produce a series of eye-catching wallpapers to transform the interior of a client's premises.
N3 Display Graphics collaborates with customers to bring their brand visions to life, with a focus on artistic excellence and attention to detail. This includes everything from branded signage to printed wallcoverings, helping clients promote and celebrate their business.
For this project, N3 Display Graphics partnered with Starke Creative to produce more than 200sq.m. (2150sq.ft.) of digitally printed wallpaper for client The Bart Ingredients Company. The brief also included creating a range of external signs to replace existing signage that had been in place for several years.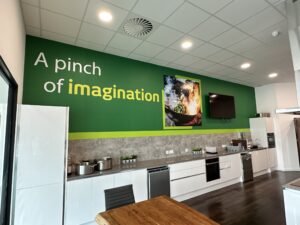 Starke Creative was tasked with developing the artwork and vision for the project, while N3 Display Graphics oversaw the production and installation of the wallpaper and signage. For the wallpaper part of the project, which required accurate colour matching with The Bart Ingredients Company brand, N3 Display Graphics opted to work with Drytac ReTac Textures embossed film in a canvas finish.
Available in various textured finishes, Drytac ReTac Textures is a high-quality polymeric self-adhesive vinyl with ultra-removable adhesive backing. As the film can be easily removed and repositioned, this supported N3 Display Graphics with the installation of the printed wallpaper.
"We have been working with Drytac's products for many years now and recognise ReTac Textures Canvas as a material that offers durability and a high-quality finish," N3 Display Graphics' Sales and Marketing Director Dave Dixon says. "The product was chosen for its reliability and ability to complement the artistic vision of the project."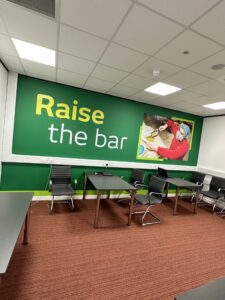 Graphics were printed on an HP Latex R2000, which added an element of sustainability to the project. All HP Latex printers run on water-based inks, which are much kinder to the environment than other ink types. Drytac ReTac Textures' flexibility means it is compatible with latex, eco-solvent and UV inks.
"With the successful installation of large-scale digitally printed wallpaper and the replacement of external signage, The Bart Ingredients Company's brand colours and artistic vision now shine brightly," Dave says.
"The customer's response was very positive, as the visually captivating brand space reflected The Bart Ingredients Company's essence and resonated with their audience.
"This project is testament to the successful collaboration and remarkable transformation achieved. I am very sure that it will be award-winning due to our dedication to production excellence and attention to detail."