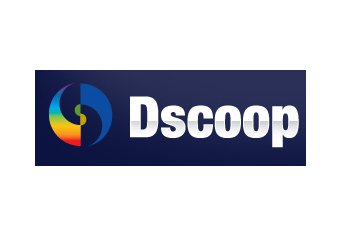 Looking to kickstart your clients' brands or get them increased exposure? The 2012 Dscoop (Digital Solutions Cooperative) annual conference may be the place to go. The conference will educate members on brand strategy for their customers, while focusing on helping printers understand the range of services they can provide by either partnering or growing their business. DScoop7 will be held March 22-24, 2012, at the Gaylord National Hotel and Convention Center in Washington, DC.
Print service providers (PSPs) are in a unique position to speak to the creative or marketing directors at a company and meet their spectrum of marketing needs—everything from direct mail to e-commerce to signage to packaging. "As print becomes commoditized, today's economy demands that PSPs evolve and add more value," says Eric Hawkinson, executive director of DScoop. "Featured speakers Chad Dick and Josh Linkner will share how, in today's economic environment, branding can differentiate your customer and be the edge they need."
Dick is a partner at eatbigfish, a specialized consultancy with a focus and expertise in challenger brands. Before joining eatbigfish, Dick had a 15-year career in marketing, innovation, and general management working with companies like Nestle and PepsiCo. He will lead a session about "How Challenger Brands Succeed."
Linkner is the best-selling author of Disciplined Dreaming: A Proven System to Drive Breakthrough Creativity and the founder and chairman of ePrize, the largest interactive promotion agency in the world. He will speak about "Unleashing Creativity: The New Currency of Brand Success."
For more information and to register, visit www.dscoop7.org.