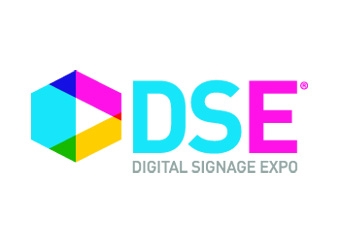 DSE, the world's largest and longest running International Conference and Tradeshow dedicated exclusively to showcasing innovative digital communications and interactive technology solutions for customer- and employee-facing organizations announced the debut of DSE ONE in New York on Tuesday, October 21 at the New York Conference Center in New York City.
DSE ONE is a brand-new full-day education and networking program designed specifically for CXO-level and middle management decision-makers whose organizations are considering or planning an investment in digital communications and technology solutions in order to communicate more effectively with their customers and employees.
The full day event, to kick off at 8am with a continental welcome breakfast, will feature peer networking, panel presentations, collaborative roundtable discussions, and a representative cross-section of key industry vendors prepared to demonstrate and discuss the benefits of various cutting edge communications technology solutions.
Chris Gibbs,pPresident & COO of ExpoNation LLC, which produces DSE said, "We are delighted to be part of New York's Digital Signage Week with a brand new event that will make education and a sampling of communications and interactive technology solution alternatives accessible to senior management decision-makers where they live."
DSE ONE will run 8:00am to 5:00pm at the New York Conference Center, 139 W 39th Street.
"Early bird" cost for registration prior to September 15 is $ 285pp, $250pp for DSF members.
After September 15, cost to attend will become $385pp, $350pp for DSF members.
Registration (limited to the first 125 to register) and more information is available online at www.digitalsignageexpo.net/dse-one.