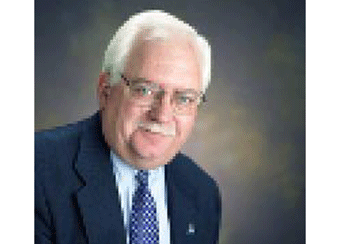 The Digital Signage Federation®, the only independent not-for-profit trade organization serving the digital signage industry, announces that DSF Chairman Emeritus, Robert "Bob" Stowe, Director, Marketing Services, Wendy's International, has received the organization's first Legacy Award for his accomplishments as the DSF's 2011 Chairman.
The DSF's success in 2011 was directly attributable to Stowe's leadership and ability to motivate volunteers from all sectors of the digital signage industry, which provided the support and stability necessary to sustain and grow the young organization. Stowe's low-key and consistent leadership style fostered a positive environment that encouraged volunteers to create many new programs and initiatives that not only raised the profile of the organization, but also were designed to benefit members and increase their visibility in the general marketplace.
The 2012 Board of Directors has established the Digital Signage Federation Legacy Award to recognize Stowe primarily for his contribution in creating the DSF's Seal of Professional Excellence® (SPE). Derived from the Privacy Standards that were developed by the Standards Committee and adopted by the organization in early 2011, the Seal of Professional Excellence is a designation for organizations that have committed to support and adhere to the DSF's Professional Standards. The seal is intended to be a graphic symbol synonymous with excellence in professional conduct and integrity within the digital signage industry, and has already been adopted by the DSF Board Member companies.
Alan Brawn, 2012 DSF Chairman, said, "[Stowe] has led the DSF with integrity and passion from day one. He gave our young organization a solid foundation to build upon both administratively and programmatically and bequeaths a rich legacy to all of us in the industry.
"The progress our organization made in 2011 is directly attributable to [Stowe's] dedication and hard work."
Stowe was presented with the Digital Signage Federation Legacy Award at the DSE 2012 Awards Dinner on March 7, 2012 at Caesar's Palace in Las Vegas, Nevada.