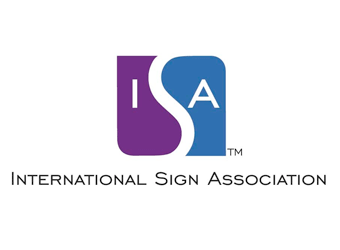 More than seventy-five courses covering thirteen distinct tracks will be offered as part of the educational lineup at International Sign Expo 2012. The event will be held March 21-24 in Orlando, Florida.
"These educational sessions showcase the breadth of the sign industry," said Lori Anderson, ISA's president and CEO. "Throughout the four days of Sign Expo 2012, there will be opportunities to learn the latest technical skills and management practices as well as ways to grow and expand business."
The leading provider of education in the sign and visual communications industry, ISA has made several changes to this year's instructional offerings:
* A track of courses devoted to the rapidly expanding field of digital dynamic signage has been developed in conjunction with the Digital Signage Foundation. Topics include business and technical aspects as well as building vendor partnerships.
* Workplace safety issues have been expanded as well, and now constitute a separate track. Edwin Foulke, former head of OSHA, will lead three sessions: Handling an OSHA Inspection; Avoiding the New Enforcement-Driven OSHA; and Moving to Zero Injuries. Joel Oliva from the National Commission for the Certification of Crane Operators (NCCCO) will detail the mobile crane operator safety certification program.
* Some of International Sign Expo's most popular sessions now will be offered multiple times, providing more flexibility for attendees.
* A new company package allows all employees to attend an unlimited number of educational sessions and visit the exhibit hall. This package joins three other plans which provide significant savings for individuals.
In addition, attendees who reserve housing by February 29 through ISA's housing vendor receive a $50 discount on educational packages or a $25 discount on an individual session.
All educational attendees receive ISA Professional Development Unit (PDU) credits for each session. The PDUs demonstrate a participant's commitment to remaining current on the latest sign industry information. In addition to Expo educational sessions, PDUs may be earned throughout the year at other seminars or webinars.
To learn more about International Sign Expo 2012, including a full line-up of educational offerings and details on registration and housing, visit www.signexpo.org.