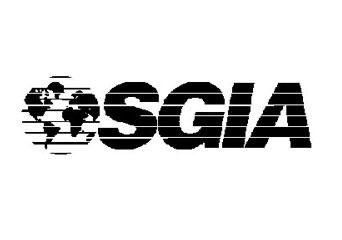 There will be a variety of educational zones at the 2011 SGIA Expo again this year, which will be held in New Orleans from October 19-21. The zones include the Digital Signage Zone and the Industrial & Printed Electronics Zone. Here's what to expect when you visit the zones on the tradeshow floor.
"Digital Display 101: Logistics, Integration and Implementation" is the name of this year's Digital Signage Zone, which is supported by the Digital Signage Federation. Come see manufacturers and distributors to learn more about this diverse industry and experience the latest in digital signage technologies.
"The Digital Signage Federation is excited for the opportunity to participate in the SGIA's Digital Signage Zone," said Digital Signage Federation Executive Director Brian Gorg. "The federation is representing the digital signage industry by providing education and developing awareness about how dynamic digital signage can complement the business of SGIA attendees."
At this year's Digital Signage Zone, you'll be able to:
Learn how to implement digital display technologies
Meet leaders in the digital signage field and establish contacts for future partnerships and business development opportunities
Participate in "free" on-the-floor sessions running throughout the Expo
"The 30-minute sessions gave us a great perspective about how to integrate this technology into a traditional sign business," said 2010 Expo attendee Jeff Ino of Ji Design. "It also was great to be able to talk directly with industry experts."
This year's Digital Signage Zone participants include Apollo Display Technologies Corp., Black Box, Digital Signage Federation, Ingram Micro, and Variable Display.
Industrial & Printed Electronics Zone

Experience the latest developments in the industrial and high-precision graphics industry.
Attendees will be able to take advantage of:
Live demonstrations — Printing, finishing, and quality-control equipment for industrial, precision-graphic, and 3-D printed product applications, as well as printing, finishing, and quality-control equipment for printed electronics and membrane switch product application.
Techniques and materials used — See printing and manufacturing components that go into many state-of-the-art automotive, appliance, and industrial sub-assembly products (3-D object printing and molding, specialized coatings, and processes on unique substrates) as well as state-of-the-art electronic and medical products (conductive inks, specialized coatings, sensors, etc.).
Innovative materials — New substrates, chemistry, and inks for industrial and printed electronic products in various stages of production.
Expert advice — Get a closer look at the processes and products.
Unprecedented networking — Connect with other printers and suppliers of these specialized industry sectors.
Free presentations — Four can't-miss sessions with industry experts on Wednesday and Thursday (October 19–20) in the Zone.
"Last year's Zone was a huge hit and a wonderful way to help draw the interest of industrial printing back into SGIA," said Ed Cook of ECI Screen Print Inc. "This market is moving at a blistering pace and companies like ours need a resource to help us train, network, and see the latest advancement."
Zone participants include: 3M Commercial Graphics, American Ultraviolet Company, Conductive Compounds Inc, Diversified Printing Techniques Inc, EIT Instrument Markets, FLEXcon, Gerber Scientific Products, Graphic Solutions Group Inc., Kammann USA Inc, MacDermid Autotype Inc, Mimaki USA Inc., Nazdar Inks & Coatings, Norcote International Inc., Roland DGA Corporation, and Sefar Inc.
In addition to the Digital Zone and the Industrial and Printed Electronics Zone, be sure to check out SGIA's other educational, sales-free Zones at this year's Expo: Screen Printed Apparel Training Zone, PDAA Graphics Application Zone, Narrow Format Zone, and the Digital Apparel Production Zone.