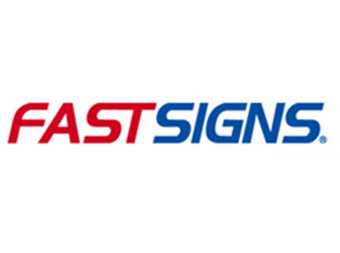 On the heels of opening its first center in Long Island, FASTSIGNS®, the world's premier business-to-business marketing solution franchise with more than 530 locations, is looking to expand its local presence and open as many as eight locations in the area.
In conjunction with its official arrival to the marketplace, FASTSIGNS CEO Catherine Monson will be hosting a seminar for local entrepreneurs in Westbury, New York on September 27, 2011 to discuss the company's key development plans and available franchise opportunities in Long Island, Westchester County and New York's five boroughs. Lunch will be included and reservations are required. Monson will also discuss FASTSIGNS' footprint in the sign industry, as well as the entrepreneurial spirit and professionalism necessary for success in the region.
"The opening of our first location in Long Island initiates our growth plans in a market where the demand for a customer-centric sign and graphics operation is high," said Monson. "I look forward to speaking with those who attend the seminar about our business model and franchise offerings, and launch the next phase of our expansion initiative."
FASTSIGNS franchised sign centers provide marketing and visual communications solutions to companies of all sizes and across all industries. FASTSIGNS product line includes not only signs and graphics—including banners, flags, building signs, digital and electric signs, yard signs, vehicle graphics, labels, tradeshow exhibits and displays, point-of-purchase signs, and posters— but also mobile websites, promotional products, printing, and other marketing services.
For franchise information, contact Mark Jameson at 800/827-7446 or [email protected].
For more information or to make a reservation, contact Terra Tomlinson at 214/346-5612 or [email protected]. Seating is limited.