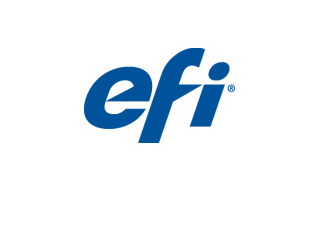 EFI
™ announces new Xerox EX Print Servers powered by Fiery® for three Xerox color presses: the Xerox Color 800/1000 Presses and the Xerox 700i and 770 Digital Color Presses. These EX Print Servers are the first implementations of the newly available EFI Fiery System 10 technology, and incorporate the latest color accuracy and calibration tools, Variable Data Print (VDP) enhancements, and workflow integration.
"These Xerox color presses are the first to run on the Fiery System 10 platform, the fastest and most advanced Fiery system to date," said John Henze, vice president of Fiery marketing, EFI. "The sophisticated Xerox capabilities together with the latest Fiery innovations in color accuracy, VDP, and business and workflow automation mean customers have a solution that ensures they can deliver any type of print job with top quality, on time, and on budget."
Color Innovation
The EX Print Servers bring innovative color capabilities to the 800/1000, 700i, and 770 line-ups. Fiery calibration tools that integrate with the Xerox Automated Color Quality Suite ensure consistent, accurate color is achieved quickly every time. The EX Print Server supports the new options added to the Color 800/1000 Presses including Full Width Array, Perfect Binder and clear dry ink, enabling customers to produce creative, eye-catching marketing pieces. Unique to the Fiery server is the ability to apply clear dry ink to a spot color.
"We really like the clear dry ink option," says Mark Johnson, manager and graphic designer at Clone Digital Print & Copy in Santa Rosa, Calif. "The Fiery server for our Xerox Color 800 Digital Press makes it very intuitive. We use Adobe InDesign to assign a spot color as 'clear' to enable the option on the Fiery. Our customers are thrilled with the results and love the enhanced effects of clear dry ink."
VDP Enhancements
The new EX Print Servers have enhanced Fiery FreeForm features to simplify the creation and use of VDP documents, most notably allowing users to map variable document pages to specific master document pages without modifying the source documents. The EX Print Server supports PDF/VT-1, a new standard developed by ISO (International Organization for Standardization) for VDP data exchange. PDF/VT-1 brings the benefits of a PDF workflow to VDP, helping customers increase production efficiency with capabilities such as late stage exchange of critical variable content. The new Fiery technology also now supports PostScript files with Forms, increasing speed and performance when processing PDF and PostScript files in VDP applications.
"The Fiery server is incredibly fast when it comes to RIPping variable data documents," says Brad Evans, head of pre-press at James River Press in Richmond, Va.
Workflow and Business Integration
The new Fiery System 10 technology in the EX Print Servers further facilitates the automation of business and printing processes to save labor costs and shorten lead times. The EX Print Servers provide the most robust integration in the industry to EFI's market-leading portfolio of print MIS and workflow solutions, including PrintSmith™, Pace™, Radius, and Monarch management systems and the EFI Digital StoreFront® web-to-print platform. Workflow integration allows job information to flow through the system faster and more efficiently, reducing human error and reducing operational cost.