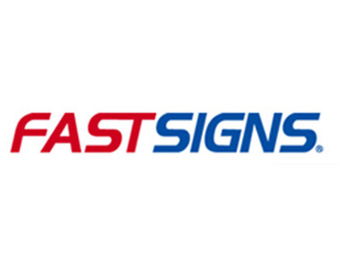 Since her appointment as CEO of FASTSIGNS International, Inc. in early 2009, Catherine Monson has been on a mission to advance the brand, from that of a sign and banner provider, to a visual ideas company for all kinds of businesses. Her personal and professional journey will unfold on national television as she investigates the inner workings of FASTSIGNS in the CBS hit series "Undercover Boss," Friday, May 4 (8:00-9:00 PM, ET/PT) on the CBS Television Network.
"Going undercover allowed me to step into the shoes of our employees and franchise partners to better learn the ins and outs of what makes our company successful, as well as where there is room for improvement. We've solidified FASTSIGNS as the top sign and graphics company in the country, but that doesn't mean we stop looking for ways to evolve and improve," said Monson. "This was a once in a lifetime opportunity to share my story and hopefully inspire young women to become leaders in their industries, despite any obstacles they have had in their lives."
From window shades to vehicle wraps, merchandizing displays to digital signs, FASTSIGNS is in the midst of a branding evolution to educate the marketplace about its wider range of visual marketing solutions. The company meets the visual communication needs of organizations large and small, including manufacturers, distributors, retail, restaurants, financial institutions, hospitals, non-profits and more. Through its wide array of visual and graphic solutions along with project management and installations experience, FASTSIGNS has the ability to brand an entire event, such as a tournament, convention, or fundraiser.
"Our franchise partners and their employees are trained to take a consultative approach to providing comprehensive visual solutions to meet their clients' communication needs," said Monson. "We're not just selling a commodity; we're helping businesses solve their visual communication challenges. We provide so much more than what many customers expect; we are more than fast and more than signs. I specifically went undercover to learn what additional training and tools our employees need to fulfill our brand promise."
Monson's decision to participate in Undercover Boss fits well with her hands-on leadership style. When she became CEO of the 25-year-old company in 2009, one of the biggest issues the company was facing was a lack of communication between the corporate office and its franchise partners, as well as sales declines due to the "great recession". Monson immediately embarked on a tour around the country to visit franchise partners and put a plan in place to turn the company around, including creating a sales incentive program. She initiated monthly conference calls with the franchise system to provide updates and answer questions and concerns.
To further develop and motivate the corporate staff, she began holding monthly company meetings to share financial updates and other company news, and to publicly praise team members on their projects and efforts.

Through her "Undercover Boss" experience, Monson gained valuable insight into key areas of the business that she will continue to fine-tune and improve in the coming months. "This was an eye opening experience that not only impacted my professional life, but my personal life as well," said Monson. "I have realized that I need to take more time for myself and get back to the things that I really love in order to become a better leader and CEO."
Each week, "Undercover Boss" follows a different executive as they leave the comfort of their corner office for an undercover mission to examine the inner workings of their companies. While working alongside their employees, they see the effects their decisions have on others, where the problems lie within their organizations and get an up-close look at both the good and the bad while discovering and rewarding the unsung heroes who make their companies run.