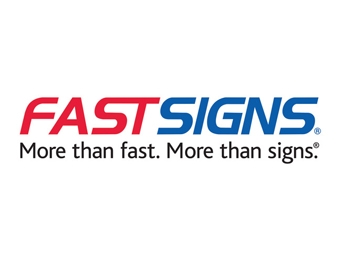 FASTSIGNS International, Inc., is recruiting franchisees to enable expansion throughout the state of Florida and across the Caribbean, with a focus on targeting conversion and co-branded locations. In 2015, the global franchisor inked more than 50 franchise agreements, opened more than 40 units and reached global revenues of $400 million in 2015.
"FASTSIGNS is looking for qualified franchisees who have an entrepreneurial spirit and who can provide 'More Than' what's expected for each and every customer as we increase our brand footprint throughout Florida and across the Caribbean," said Mark Jameson, EVP of Franchise Support and Development, FASTSIGNS International, Inc. "Last year alone, we opened our third location in Puerto Rico and four centers in South Florida, with plans to aggressively grow due to a high demand for visual communication needs."
The fast-growing brand currently has forty-nine locations in Florida, three in Puerto Rico, and one in Grand Cayman but is looking to expand with additional centers throughout Florida, with emphasis on the Treasure Coast up to Jacksonville, as well as throughout the Caribbean Islands, including in Barbados, Bermuda, Jamaica, Trinidad and Tobago.
To fuel development in these areas, FASTSIGNS is exhibiting at the Graphics of the Americas Expo & Conference February 18-20 at the Miami Beach Convention Center in Miami Beach. Local entrepreneurs are invited to meet with the brand's franchise development team at Booth #2014 to learn more about growth opportunities in South Florida and throughout the state.
Due to FASTSIGNS' dedicated $21 million in franchisee funding available, franchise expansion has continued to grow at a rapid pace through New Center development, as well as the company's Co-Brand and Conversion programs. With partners now in the print and photofinishing industries, the Co-Brand program accounted for 20 percent of the franchise agreements signed in 2015, a significant increase from prior years.
Launched in 2012, the FASTSIGNS Co-Brand program helps independent business operators with print-related services add the FASTSIGNS brand and a full-suite of solutions, while retaining control of their existing business. Co-Brand franchise partners can join FASTSIGNS for a down payment of $10,000, saving them significant time, resources and money when enhancing their existing operations and service offerings. Co-Brand franchisees consistently report that the program has added value for customers, promoting long-term growth opportunities for their businesses.
Due to the rising worldwide need for visual communications and digital signage technology, the company expects to open another 60 to 70 locations in 2016, as well as finalizing master franchise agreements in two new countries.
For information about the FASTSIGNS franchise opportunity, contact Mark Jameson ([email protected] or 214/346-5679) or download an eBook that explores the FASTSIGNS franchise opportunity at http://amzn.to/1FrnDJu.