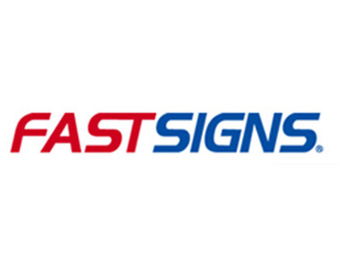 Continuing to set the bar as the leader in the visual communications industry,
FASTSIGNS®
, the world's premier business-to-business marketing solution franchise with more than 530 locations, announces the signing of its first Caribbean conversion franchise in George Town, Grand Cayman.
The deal is part of an international growth strategy focusing on expansion through a combination of new center development and conversions of existing independent sign shops. As part of the conversion initiative, FASTSIGNS offers the dominant brand name in the visual communications industry, the highest average unit volumes, unparalleled franchisee satisfaction, access to endless marketing resources and all of the benefits that come from networking with various centers nationwide.
"FASTSIGNS offers a proven economic model and stability to individuals looking to increase their profits while decreasing costs," said Mark Jameson, senior vice president of Franchise Development for FASTSIGNS, noting that the company sees further international expansion in 2011 both in the Caribbean and other countries. "Our conversion initiative allows store owners to experience all the benefits and support of an established system while remaining in business for themselves."
The new location marks yet another independent sign shop owner taking advantage of FASTSIGNS new conversion program offering financial incentives for independent sign shop owners. "With this program, the financial assistance will help the independent owner move ahead during these tough economic times," added Jameson.
The new George Town FASTSIGNS is expected to convert in March 2011 at the Cayman Trade Center and will be a conversion of two independent sign and graphics stores, Digital Design and Design Craft. Having owned and operated Digital Designs for the past five years, local owner Ray Welds was looking for a way to improve his business and saw it as an ideal time to affiliate with an industry-leading franchise system. "Joining FASTSIGNS presents a great opportunity to take our business to the next level and provide support for our small, locally owned business," said Welds. "With the ability to utilize an endless pool of resources and be part of an international brand with a proven track record, the support will greatly impact our success in the local market."
FASTSIGNS also recently signed and opened conversions in the U.S. in Ohio, Florida, and California and in Toronto, Canada and expects to add 35 new locations in 2011.
For franchise information, contact Mark Jameson or Brian Wieters by calling 800/827-7446 or emailing [email protected] and [email protected].