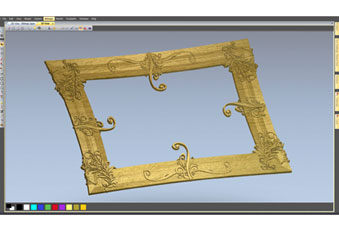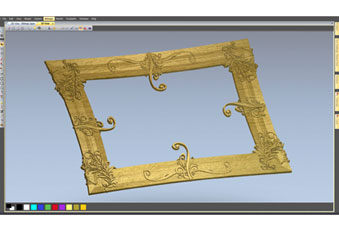 On the 26th of July, Delcam will be hosting free online demonstrations to present its latest CNC software range, ArtCAM 2011 for the woodworking industry.
The ArtCAM range starts from as little as $149 and encompasses three software solutions: Express, Insignia, and Pro. ArtCAM Express is the entry level software package for small businesses or those new to Computer Aided Design and Manufacturing (CADCAM). ArtCAM Insignia is the mid-range product, which has a strong production focus, and ArtCAM Pro is for advanced 3D design and manufacture.
The demonstration will show how to quickly create an ornate picture frame from 2D artwork designed with a range of vector drawing tools and imported bitmap images. These will then be transformed using ArtCAM's extensive library of pre-created three dimensional reliefs and some of the new three dimensional design tools such as the Contour Blend and Cookie Cutter tools.
In comparison to other CNC software packages, the Contour Blend tool is unique, as it enables the designer to create previously unattainable smooth domed or centreline ridged shapes and letters. These distinctive shapes can then easily be dragged and dropped into the Relief Clipart Library so that they can be used for future designs.
To save time and repetition, parts of a relief can then be cut out and used separately to create new parts with the Cookie Cutter tool. The demonstration will also show you how the geometry of the cutting tool can be used to create visually effective textures with the texture toolpath strategy.
The design can then be rendered in a number of materials such as maple or mahogany to see how the piece will look with different woods and wood grain directions.
More information about the ArtCAM 2011 woodworkers' demonstration or other free demonstrations taking place can be found on the events section of the ArtCAM Web site: www.artcam.com.