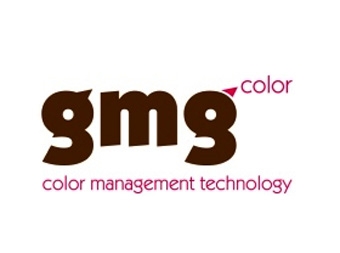 GMG will demonstrate Cloud-based and high-end color management products to help wide format printers at booth 1032 during SGIA Expo, November 4-6, 2015 in Atlanta, Georgia. GMG will also be actively participating at the concurrent IDEAlliance G7 Summit.
"GMG continues to install our workflows into wide format print facilities throughout the Americas. In particular, our GMG ColorServer centralized color management assures that artwork produced on any digital printer is consistent," notes Bart Fret, GMG Director of Sales, Wide Format. "And now, with Cloud-based collaborative workflows, we allow wide format print providers the opportunity to receive files and comment on projects from one, centralized location."
Projects for a large format banner, a motif wallpaper, and elegant curtain fabric have at least one thing in common: customers who demand that the color must be exact. GMG provides a reliable system that ensures consistent reliability and the highest quality standards. With GMG ColorServer, users can achieve highly automated color management workflows, saving time and money for everyone involved. Separation and conversion is no longer associated with an enormous amount of work.
Supporting GMG ColorServer is GMG SmartProfiler, a software-wizard that allows any user to calibrate, recalibrate, and profile digital and large format printing systems easily and without advanced knowledge of color management. Users are guided through each task—step-by-step. Unlike other technologies, the software also has useful presets for the different ink types found in large format and digital printing.
With a centralized color management system delivered by GMG ColorServer and GMG SmartProfiler, different front ends, RIPs and printing processes no longer need to be individually configured and synchronized.
Meanwhile GMG CoZone is a Cloud-based approval system that lets users collaborate on documents in real time. The intuitive user interface makes it easy to start reviewing and approving within minutes. With advanced annotation reporting and status tracking, users no longer have to rely on email chains and attachments to keep track of client edits.
Print providers can customize the entire look-and-feel of their dashboards; ensuring clients get a personalized user experience. CoZone Collaborate, the first CoZone module, allows project participants to manage, review, proof and, approve graphic arts content within an online Amazon Cloud Service hosted soft-proofing environment. CoZone Collaborate allows even inexperienced users to easily collaborate, review, proof, and approve content.
"CoZone works very well within a wide format workflow. Print buyers and providers do not need to email low-res PDF files, questioning why content appears grainy. By uploading a file into CoZone, they can see an image—without any file size restrictions," explains Eric Dalton, GMG Director of Cloud Solutions. "All approval processes can be conducted within CoZone Collaborate. In one central location, they can upload a file and make and review comments, rather than conducting a back and forth conversation.
"The other nice feature is that if someone needs to make a measurement, CoZone Collaborate can take a measurement between two selected points. CoZone also provides a dropper tool to determine what a color is—whether a Pantone spot color or a CMYK build."
The system is completely Cloud-based; there's no software or hardware to install and manage, and users do not require anything more than a web browser. The robust, enterprise-level Cloud platform is accessible worldwide, day or night. Unlike most other solutions, CoZone offers no restriction of the number of users, file sizes, or even storage.
And between 9am and 12 noon on Friday, November 6, IDEAlliance will be holding a G7 Summit, to explain to attendees how G7 processes can bring more profit, quality and consistency to a wide format production facility. During the event, Bart Fret will speak about "The Hidden Costs of Poor Color Management." People often hear that color management is essential, yet so many in large format work without it, or with a dysfunctional color process. This session will discuss what the hidden costs are against revenue and resources, and how a company can modify its color management process to start saving time and money.
GMG will also be present at the Mimaki USA (#3144/3145) booth, where they will be discussing GMG solutions and showing printed samples.
"We look forward to showing attendees how we can help them both with color management and the ability to simplify communications with customers," says Fret. "Good prepress software—not specifically tied to one machine or another—really makes a difference for wide format printers."