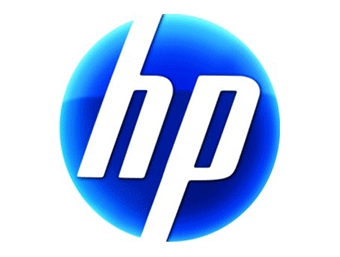 Bringing easy large format printing and the instant sharing of plans to design professionals wherever they work, HP today unveiled a new HP ePrint & Share mobile application for the iPhone, iPad® or iPod touch®. (Note: Internet access required. When using the HP ePrint & Share mobile app, a web-connected Apple® iPhone 3G or later, iPod touch, or iPad running iOS 4.2 or later is required.)
HP ePrint & Share is a printing and sharing tool that allows designers in the architecture, engineering, and construction (AEC) industry to easily locate and access large format plans on the cloud. This makes it easy to share these files with team members regardless of file size and format, and to adjust page layouts, preview print pages and create print-ready files.
With the new mobile application, large format plans are always available from any iOS-based device, enabling users to:
Print to any Web-connected HP Designjet ePrinter while on the go (whether in a taxi, at the airport, or on a construction site).
Easily access and view the latest project documents stored in their HP ePrint & Share library at any time.
Share designs with remote project teams and seamlessly collaborate with design partners around the world—wherever the job takes them.
"AEC design professionals are highly mobile, constantly moving between the office, the job site and offices of partners and clients," said Santiago Morera, vice president and general manager, Designjet Large format Solutions, HP. "The new HP ePrint & Share mobile application allows designers to view, print and share the designs that are critical to their business, wherever they may be."
Simplifying the Printing and Sharing of Large Format Files
In addition to the new remote printing capabilities, HP's award-winning ePrint & Share tool simplifies large format printing by allowing users to print without installing drivers or opening applications.
With the HP ePrint & Share plug-in for AutoCAD, users also can access the tool directly from Autodesk's industry-leading AutoCAD design and documentation application and create print-ready files with just one click.
New this fall, users can print from HP ePrint & Share to HP Laserjet printers to get A3/B+ and large format prints in the same printing workflow.
"For us, technology is not only a tool to materialize ideas, but an important partner in a creative process that demands a high degree of mobility," said Matias del Campo, principal, SPAN Architecture and Design. "Using the HP ePrint & Share mobile application while we are on the go is a very powerful tool for us to communicate with all parties involved in a project, ensuring that the plans we are working from are the most current and keeping the design process flowing smoothly and efficiently."
HP ePrint & Share is available at no additional cost as a download for HP Designjet customers. The mobile application is initially available at no additional cost as a launch offer through Apple's App Store. The HP ePrint & Share mobile application enables remote printing to any web-connected HP Designjet printer, including the HP Designjet T2300 eMFP and the HP Designjet T1300 and T790 eprinters.
For more information about the latest additions to the HP Designjet portfolio, visit www.hp.com/go/simplify. More information on HP ePrint & Share is available at www.hp.com/go/eprintandshare.