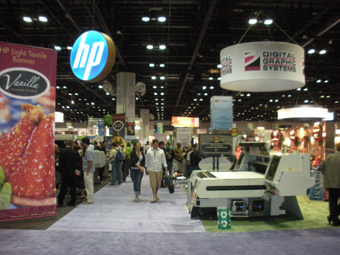 The International Sign Association will take its successful Mobile Crane Operator Safety Certification Training and Testing to two additional cities this summer. Training occurs in Houston, Texas, June 29-July 2 and in Memphis, Tennessee, July 27-30.
The program consists of 24 hours of classroom training over three days. The training will be followed immediately by written and hands-on certification examination conducted by The National Commission for the Certification of Crane Operators (NCCCO). The certification is mandated for all mobile crane operators and must be completed by November 2014. Currently, about 89 percent of those who attend the training pass the certification on the first attempt; the national average is about 70 percent. The two new locations join more than 40 where the training will occur in 2011.
"The training program has been extremely well-received," said Tracey Cook, ISA's director of education and communication. "We are happy to add these additional locations to our extensive lineup, and better serve our members and the sign industry through these courses."
The certification is part of OSHA mandates that also require companies to pay the costs of certification for their employees. Certification may bring a reduction in Workers' Compensation expenditures; companies should check with insurance providers to determine eligibility.
Fees are $995 for ISA members and $1495 for non-members. The fees cover three days of classroom training and written and practical exams for one crane type. To register, visit www.signs.org/cranetraining.