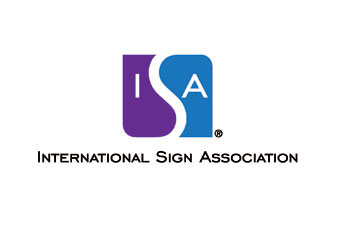 The 2011 ISA Supplier/Distributor Conference (SDC) has been expanded to include national sign companies for the first time, and the response has been very positive. The SDC, now in its fifth year, brings together top executives from the supply and distribution chain of the on-premise sign industry for networking and future growth.
"Including national sign companies will allow for more strategic industry thinking and more focused networking," said Lori Anderson, ISA president and CEO. "This event is always a place where business gets done, and with the addition of the national companies, we expect even more successful projects to be launched here."
The 2011 SDC conference is June 7-9 at the Hilton Chicago/Indian Lakes Resort in Bloomingdale, Illinois. Each day allots a significant portion to individual meetings between suppliers, distributors, and/or national sign companies. Participants will have the opportunity to schedule those meetings ahead of time.
"SDC has been the one networking opportunity that we put in our calendars as a 'can't miss,'" said Dave Miller, business director of Nova Polymers Inc. "This year will be even more so, with national sign companies and representation from the branding divisions of the hotel, hospitality, and retail industries."
In addition to the networking, Kenneth Gronbach, founder of KGC Direct and author of several books on demographics and marketing, will offer a keynote address on how generational changes will transform American business. "America's best days are ahead of us, not behind us," Gronbach said. "I make sure that my audience understands that is not a euphemism. It's a demographic fact."
Citing the rise of Generation Y, Gronbach forecasts that American manufacturing will increase while the threat of businesses moving overseas will diminish, thanks to demographic shifts in other Westernized countries. "All of these are wonderful for business and for the sign industry," Gronbach said.
Dave Conklin, co-founder and president of internet marketing strategies at Project MX, will discuss how companies are using social media to enhance their business strategies. End-user panels will draw in national companies in food, hospitality, retail, and drug stores to discuss signage trends in their specialties.
"SDC is a place where participants get a peek into the future and how that will impact their business," said Stacey Loflin, ISA manager, membership. "The response has been extremely positive. Our registrations from suppliers and distributors are already above last year's numbers, and most of the major national sign companies are on board."
To learn more about SDC or to register, visit www.signs.org/sdc.