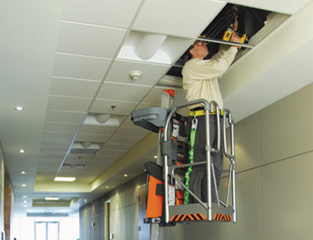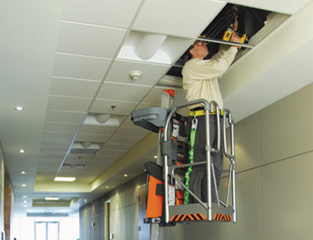 JLG Industries, Inc
., of McConnellsburg, Pennsylvania, an Oshkosh Corporation company and a leading manufacturer of aerial work platforms and telescopic material handlers, announced today that its
LiftPod
® personal portable lift will be featured in the January issue of
Building Operations Management
magazine as a Top Product.
The magazine's "Top Products Awards," which recognize the most popular manufacturers and suppliers of the year, are determined by building and facility executives who participated in a national survey. Award recipients are ultimately chosen by readers of Building Operations Management magazine, and the LiftPod was selected from more than 500 possible products.
"We're honored that the JLG LiftPod was selected as a Top Product by building and facility executives throughout the country," said Randy Marzicola, JLG Industries director – channel development. "This award confirms that the LiftPod improves safety, increases efficiency and surpasses the needs of our customers throughout the country."
The LiftPod is the first-of-its-kind personal and portable lift available in the United States, and combines the portability of a ladder with the stability of a work platform. With an enclosed platform and fourteen-foot working height, the LiftPod provides greater stability than ladders and allows workers to move hands-free within the basket, helping to increase safety.
In addition, it is easily portable between sites in a pickup truck or SUV and around the work site on wheels. Each module of the LiftPod weighs about 50 pounds for simple disassembly and transfer, with a total weight of only 145 pounds. The LiftPod can be carried and moved by one person and assembled in less than thirty seconds. Furthermore the LiftPod is powered by a common 18-volt drill or an optional power pack for increased flexibility and affordability and includes an attachable work tray that holds up to 33 pounds of tools and materials. To learn more about the JLG LiftPod, please call 877/2-LIFTPOD (877/254-3876) or visit www.liftpod.com.