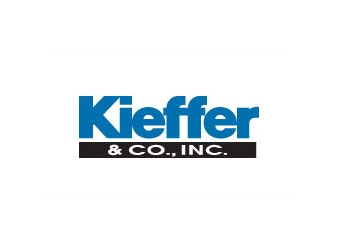 Kieffer & Co., Inc., a national sign manufacturer has a full-time opportunity in our Lincolnshire, IL office for a self-directed individual with a proven track record of managing significant national accounts using experience in sales coordination, inside sales, and marketing.
This manager is responsible for meeting both revenue and profit goals as established as part of the organization's overall business strategy. The BDM will locate or propose potential business by contacting potential partners and discovering and exploring opportunities. The BDM is also responsible for closing new business by coordinating, developing and negotiating contracts, and integrating contract requirements with business operations.
Specific duties include:
Developing strategies for establishing partnerships and business relationships to market sign service.
Seeking out prospective customers for sign service through making phone calls, traveling to customer locations, attending conferences, networking and utilizing the Internet.
Marketing to new and existing customers through creation, development, and implementation of various sign service.
Estimates demand for sign service, researching markets, and trends.
Provides input to the management team on new product and service offerings to be developed to meet current and future customer needs.
Collaborates with internal departments to develop and implement sign service, plans, and other business initiatives.
Provides guidance and support to junior staff.
Assists in preparing and monitoring departmental budget.
The successful candidate will have excellent organizational and communication skills as well as proficiency in the use of MS Office Suite, spreadsheets, and database entry. Good math and recording keeping skills will also be necessary. A college degree or equivalent experience is required.
Kieffer & Co., Inc. provides an excellent wage/benefit program for its employees.
If interested, please send resume along with salary requirements to: [email protected]