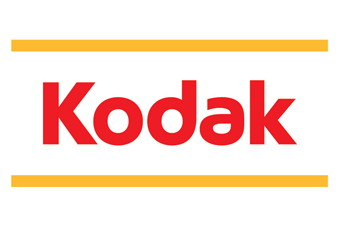 At Graph Expo 2011 in Chicago (September 11-14), Kodak (Booth 2018) will highlight its latest products and solutions for graphic communications professionals as well as its steadfast commitment to customer success. With robust solutions for commercial and transactional printers, publishers, and packaging professionals, Kodak offers one of the broadest, most integrated portfolios in the graphic communications industry.
Kodak's booth will include a variety of application stations, where attendees can learn more about how they can grow their businesses with KODAK Solutions. Samples will be on display, and experts will be on hand to answer questions and provide demonstrations. The booth will also include an area dedicated to the sustainability benefits of the KODAK Product Portfolio.
"Regardless of how big your business is, what your focus is, or where you see yourself in five years, Kodak has the solutions to help you grow and succeed," said Tim Palmer, Vice President, Americas Consumer and Commercial Marketing, Kodak. "Our customers today rely heavily on us as equal partners, and Graph Expo gives us the opportunity to showcase those customers, share our expertise, and engage in meaningful discussions about the trends and opportunities that shape the market."
As a special promotion throughout Graph Expo, customers can enter for a chance to win a KODAK MARKETMOVER Digital Diagnostic Services engagement valued at $15,000. MARKETMOVER Digital Diagnostic Services experts provide an objective assessment of the printer's core business and new service offerings, including evaluating and benchmarking capabilities and skills, analyzing workflow efficiencies, interviewing clients, and helping to develop business growth strategies.
Debuting at Graph Expo is KODAK MARKETMOVER Managed Campaign Services, a suite of services designed to give print service providers the necessary support to bring to market and sell data-driven, multi-channel direct marketing campaigns for their clients. Customers using these new services will have access to a team of experts as part of KODAK MARKETMOVER Business Advantage Solutions to provide marketing-related consulting and customized KODAK Solutions. These experts bring extensive knowledge in data analytics and marketing science that enable print service providers to deliver multi-channel campaigns that differentiate their business and build customer loyalty.
Kodak also will feature several new developments in workflow at its booth, announcing significant productivity enhancements for KODAK PRINERGY Workflow Systems—both PRINERGY Connect and PRINERGY EVO Workflow—as well as KODAK PREPS Imposition Software and KODAK COLORFLOW Software. Each of these products extends its core functionality and usability around automation and integration, and reaches new customers through the expansion of third-party support.
The centerpiece of the booth will be the KODAK NEXPRESS Photo Platform with Print Genius, which is designed for the printing of high-quality photo products (such as photo books, calendars, greeting cards, posters, and magnets). The NEXPRESS Platform delivers prints with high fidelity, high saturation, and brilliant colors—making it an ideal option for photo specialty printers, professional photo labs, commercial printers, and other customers looking to expand their portfolio.
For hybrid offset printing applications, the KODAK PROSPER S20 Imprinting System with CMYK will be on display as a technology demonstration in the Adphos/GSS (Booth 2518). It features breakthrough speeds of up to 2,000 fpm/610 mpm at 600-by-300-dpi to deliver fast, offset-class variable data applications, produced inline with web offset presses and finishing equipment. The KODAK PROSPER S10 Imprinting System with CMYK will also be on display in the Adphos booth.
A number of new KODAK VERSAMARK Printing Systems that feature next generation imaging technology will be announced at the show, targeted at transactional, direct mail, and short-run newspapers applications.
Attendees visiting the Kodak booth will have the opportunity to listen in on the popular K-Zone panel discussions. Scheduled throughout the show, each K-Zone session will focus on Kodak customers speaking about their experiences using Kodak products for business. They will share their own inspiring stories with the audience and talk about the role Kodak has played in their success.
"We know that customers come to these shows to not only see the equipment, but more importantly, to learn how they can use the solutions to make more money and grow their businesses," added Palmer. "Our booth is designed to give attendees real-world information and resources they can use today to capitalize on the opportunities that exist in the market. Print and marketing service providers are looking for so much more than just a piece of equipment—they need true solutions. That's what we will show them at Graph Expo."
For more details on Kodak's participation in Graph Expo 2011, please visit www.kodak.com/go/graphexpo.