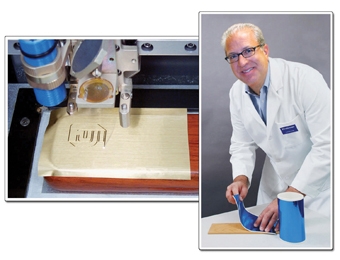 Would you like to learn how to better use your laser? Try a Laser Clinic with Mike Fruciano—a seasoned laser engraving professional with over twenty years of laser processing experience.
These informative clinics cover the latest and up-to-date topics, as well as system maintenance, safety, latest engraving/cutting techniques and software.
The Clinics are perfect for anyone just thinking of getting into engraving to the new laser system owner or the already experienced user.
A large presentation screen makes the information easy to follow and using the laser to create projects on the spot cements the learning process. Mike's style is fun and creative assuring a great learning environment.
For more information, click on "Clinics & Workshops" at www.laserbits.com.