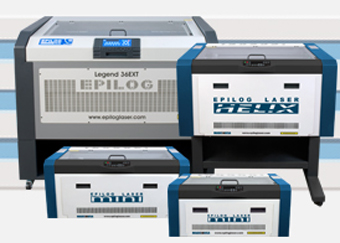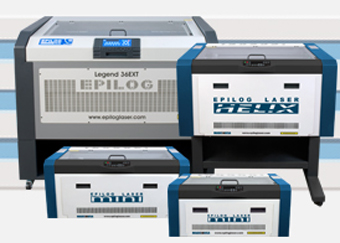 Epilog Laser, the leading producer of CO2 and fiber laser engraving and cutting systems, has announced that new customers will receive a free seven-day trial membership to the highly-popular LaserU Web site. LaserU provides basic and advanced projects for users of all skill levels in a self-paced, online setting.
"We are thrilled LaserU has extended this opportunity exclusively to new Epilog customers," said Mike Dean, vice president of sales and marketing for Epilog Laser. "LaserU is an excellent resource for laser users of all skill levels and will surely be an asset to new operators."
"It's important for laser operators to have a comprehensive resource that can help answer both technical and business related questions regarding the laser industry," said Mike Fruciano, director of sales and marketing for LaserU and LaserBits. "With LaserU, new Epilog customers can access a wealth of information on substrates, updated CorelDRAW training, photo engraving techniques, business marketing ideas, and much more."
To gain access to the site, new Epilog customers should call LaserU at 800/733-7705 and provide their email address, and they will then be given a temporary username and password, allowing them to access the site for seven full days.
For more information on Epilog Laser, visit www.epiloglaser.com.
For more information on LaserU, visit www.laseru.com.