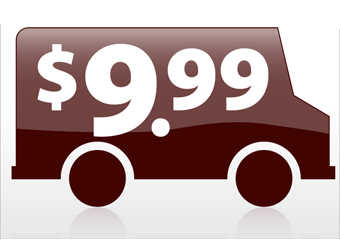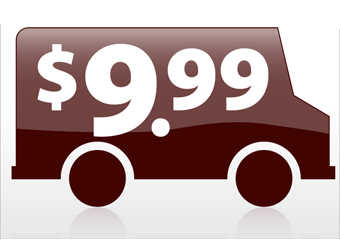 LexJet (www.lexjet.com) is now providing a flat shipping rate of $9.99 for all of its customers in the United States and Canada, including Alaska and Hawaii. That rate includes UPS Ground, FedEx Ground, standard LTL, and standard courier shipments. The new shipping policy is effective immediately.
"After discussing shipping with our customer specialists, it was obvious that we needed to meet our customers' demand for a simple, consistent and inexpensive shipping policy," said John Lane, LexJet vice president. "When you're trying to get print orders out the door, the last thing you want to deal with is shipping and the costs associated with it."
No matter how large the order the $9.99 flat rate will apply, and printer shipments from LexJet are still free. Orders will continue to go out the same day and arrive quickly from one of LexJet's fifteen nationwide distribution centers.
"I always get fast and inexpensive shipping from LexJet, and I have a very good customer service rep, Ashley Franco, who can answer any question I have," says Jeff Jackowiak of Chicago Mercantile Exchange.
LexJet recently added five distribution centers to its Nationwide Delivery Network in July, providing one-day ground delivery to 90 percent of the lower 48 states and 98 of the top 100 major metropolitan areas.
LexJet's $9.99 flat shipping rate, its expanded distribution network, and recent upgrades to its logistics network have all been implemented to make doing business with LexJet easier and to free up time for crucial day-to-day service and support. LexJet customer specialists provide free and unlimited product and technical support as well as valuable consultation to help customers streamline their processes and build their business.
Contact a LexJet customer specialist at 800/453-9538 with any questions about the new shipping policy, to order and take advantage of the $9.99 flat shipping rate, or if you need help with anything. Also, click here for a list of distribution centers, their locations, cut-off times, and coverage areas.