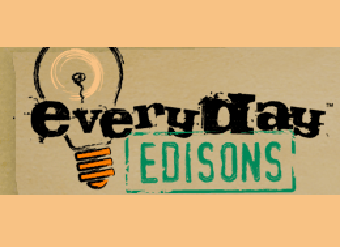 Epilog Laser, a leading producer of CO2 and fiber laser engraving and cutting systems, has announced the company will be featured on seasons four and five of Everyday Edisons, the Emmy and Telly award-winning inventor series, which is distributed by American Public Television and airs on national public television affiliates.
"One of the most exciting things about our business is seeing all the amazing creations Epilog Laser users dream up," said Mike Dean, vice president of sales and marketing for Epilog Laser. "We're thrilled to be on board with Everyday Edisons, and we're excited to be providing them with powerful equipment that can help turn finalist's inventions into realities."
Thousands of hopefuls are screened each season by the Everyday Edisons crew. Only a lucky handful are selected as "Everyday Edisons" and documented on the show as they transform their extraordinary ideas from a sketch on a napkin to a store shelf. The lucky finalists on the popular inventor show will be using an Epilog system for their design/prototyping needs.
"We're committed to featuring innovative technology on Everyday Edisons and using such tools to help independent inventors reach their dreams," said Kara Sheaffer, assistant producer of Everyday Edisons. "We're delighted to be working with Epilog Laser and can't wait to see how we can utilize this impressive equipment in our upcoming seasons."
Season three is now available nationwide on public television stations, and filming for season four is currently underway.
For more information on Epilog Laser, visit www.epiloglaser.com.