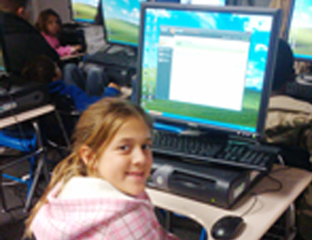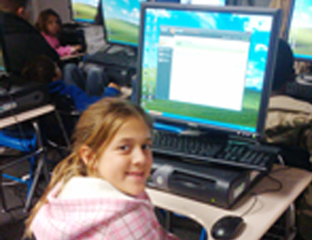 LexJet
recently donated computer equipment to the
Texcellence Program
, a nationally-recognized computer donation program that will donate its 4,000th gently-used reconditioned system to Sarasota County students whose families could not otherwise afford this basic technology at home. LexJet donated sixty-four Dell seventeen-inch LCD monitors, eighteen USB wired keyboards, twenty-five wireless keyboards, twenty-five wireless mice, and six USB mice.
"In this economy, these families do not have the means to provide a computer at home, but they know how important this technology is to their children's future," explains Cindy Kaiser, executive director of the Education Foundation of Sarasota County. "They go to great lengths to participate in Texcellence because they are truly motivated to help their children succeed."
Texcellence is a collaboration between the Education Foundation of Sarasota County and the public schools. The program was inspired by a local teacher, Ron Zimmerman, who recycled the used computers in his garage for children in need. More than 3,900 families have received refurbished home computers since Texcellence scaled up Zimmerman's work and took it county wide in May 2007.
"The economic downturn has been especially hard on school systems that don't have the resources to ensure that all the children in their districts have access to the latest technology. We recognized a great way that we could give back to a community that has given so much to LexJet," says Jason Metnick, vice president of LexJet.
Gently-used computers are donated in lots of ten or more from government agencies and companies like Publix Super Markets and LexJet. Qualified students and their families—those eligible for free or reduced price meals that do not already have a computer at home—register for an after-school or weekend session, take a basic computer training class and receive a refurbished PC. Recipients learn to set up and use the computers, flash drives and educational software that complement what the students use in the classroom.
"LexJet donated really classy flat screen monitors that are much better than what we normally get. The program coordinator, Alina Klein, has worn herself out over the past four years carrying those gigantic desktop monitors to the warehouse for distribution to families in need. LexJet's donation was a welcome change for her and an important upgrade for the families that receive them," says Laura Breeze, CFRE, advancement director for the Education Foundation of Sarasota County.
The Foundation has set the 2010-2011 Texcellence goal of reaching at least another 1,000 households toward the total number of students in need. According to the Foundation, at least 16,000 children in Sarasota County still live on the other side of the digital divide.
"What can I say? It's a fantastic program that has helped my son. He is speech-handicapped and the computer has helped him with not only improving his speech, but his reading as well. Brent goes to Web sites recommended by his teachers where he has to do his spelling not only by sound but by sight as well. The computer, along with the help of his teachers during and after school, has brought Brent's spelling score up from a D and a C to a B," says Tom Ellis, father of Blake and Brent Ellis, Glenallen Elementary Kindergartener and first grader respectively. "My younger son was having problems with math, and his teacher told me he was going to be tested at the end of the week. She recommended a website for me to go on with him, and after practicing on the site every day, he wound up getting a 100 percent on the test!"
Just $250 allows Texcellence to refurbish one computer, then offer training and support to a student and family in need.For more information and to get involved, call 941/927-0965 or visit www.EdFoundation.net.