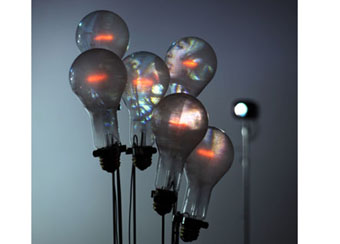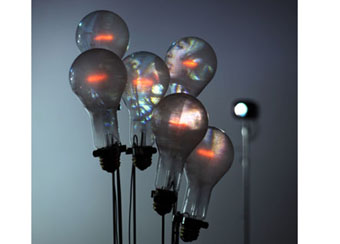 More innovative opportunities for networking and education are on the horizon for
LIGHTFAIR International (LFI)
attendees with the debut of the
Spotlight Lounge
at the 2011 Philadelphia show. Staged directly on the tradeshow floor among the expansive offerings of the LFI exhibitors, the Lounge presents a forum to engage and inform attendees.
Supporting this launch and taking center stage in the Spotlight Lounge is headlining show keynote speaker and iconic lighting designer Ingo Maurer. Maurer will present Addicted to Light—Thank God for Shadows in an exclusive onsite presentation, followed by an interview conducted by design editor for T: The New York Times Style Magazine, Pilar Viladas.
A renowned award-winning innovator, Maurer started to design exceptional lamps and lighting systems in 1966. Many of his works have been included in permanent design collections such as The Museum of Modern Art in New York and seen at the Cooper-Hewitt National Design Museum in New York, the Bauhaus Archiv in Berlin, the Fondation Cartier pour l'Art Contemporain in Jouy-en-Josas by Paris, the Stedelijk Museum in Amsterdam, and dozens of other exhibits around the world.
During his presentation in the Spotlight Lounge on Wednesday, May 18 at 3 p.m., Maurer will speak about the critical harmony in the relationship between light and shadow and how their balance or imbalance impacts the design process. He will guide and inform designers to follow their instincts and design without compromise and with joy to achieve fantastic results.
Additional presentations, student awards and ceremonies will be featured in the Spotlight Lounge during the show. Key showcases and events include the IES and IALD Gallery of Awards, the Design With Light student competition, a cocktail hour and several giveaways. The Lounge will offer a comfortable environment for attendees to network and relax, as well as a stage with theatre seating to support the highlighted presentations.
The Spotlight Lounge will be open during the trade show floor days, May 17-19, 2011. More information on the Lounge and the networking events can be found online here.