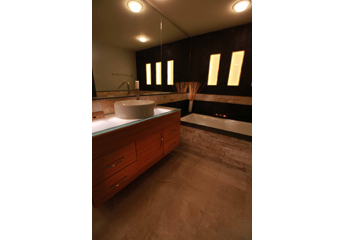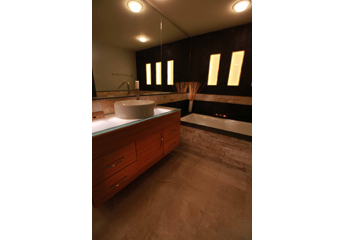 MaxLite's LED Lightbars were in the spotlight on a recent episode of "Bath Crashers" on the DIY network, from the makers of HGTV.
Highlighted in Episode 404 "Basement Bathroom Overhaul," the LED Lightbars were installed discreetly in three handmade light boxes that were installed on the bathroom wall. Four lightbars were installed around the perimeter of each light box, creating unobtrusive light sources to add a nice glow to the panes of glass in the center of the boxes. In addition to the lightboxes, the LED Lightbars were installed under the countertop of the bathroom vanity, which made the glass surface glow above.
The episode will be aired on the following dates:
March 05, 2012 1:00 a.m. EST
March 05, 2012 10:00 p.m. EST
March 13, 2012 7:00 p.m. EST
March 28, 2012 11:00 a.m. EST
To view a video clip of the episode, click here. http://www.youtube.com/watch?v=keW8EAHi1-8
In the coming weeks, MaxLite will introduce a second generation Plug-and-Play LED Lightbar, available in 6- and 12-inch lengths, for use in display case, cove lighting, and other applications. The new Plug-and-Play LED Lightbars are over twice as efficient as their predecessors, re-engineered with three times the lumen output for a more powerful light, and feature a new diffuser above the LEDs to minimize glare and deliver even distribution.