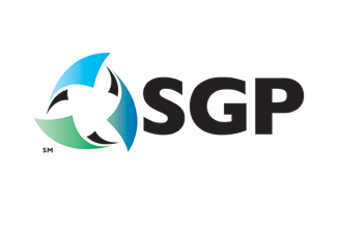 Sustainable Green Printing Partnership (SGP), a non-profit organization providing sustainability certification in the graphic communications industry, announces that Atlanta-based Miller Zell's Graphics Center is SGP Certified.
The Miller Zell facility provides wide and super-wide format printing of P-O-P and other in-store signage. The company chose to certify its facility due to increasing supply chain demands to adhere to environmentally friendly metholodigies and/or principles.
With SGP Certification, Miller Zell has implemented best practices in sustainability, and is staying in the forefront of this movement.
"Miller Zell is excited about going down the path of sustainability," comments Ford Bowers, general manager, Graphic Center of Miller Zell. "We are working with every facet of our production model, from sales to the end user, to ensure everyone is educated on our initiatives to improve our environmental impact."
"It takes commitment for print facilities to become SGP Certified, and the benefits are worth it," comments Marci Kinter, SGP Chairman of the Board. "In addition to improving its operational efficiencies and reducing its environmental footprint, Miller Zell is well-positioned to meet the growing supply chain requirements."
Miller Zell is a G7-qualified proof provider, as well as a screen, litho, and digital printer. It uses state-of-the-art screen presses, computer-to-screen laser imaging, and the latest in digital print technology to provide its customers with the best value available in the print marketplace.
About Miller Zell
Miller Zell is a leader in integrated store development. The Miller Zell management process fully integrates printing into an overall project, from design and engineering to fulfillment and installation.
The company strives to create store environments that are productive, functional, and inspiring. Its offerings include strategic design, printing and fixtures manufacturing, in-store installation, and digital networks.
For more information, visit www.millerzell.com.
About SGP
SGP is a non-profit organization providing sustainability certification in the graphic communications industry. The organization promotes reducing the environmental impact and increasing the social responsibility through sustainable green printing practices.
To receive SGP certification, print facilities go well beyond compliance with applicable local, state, and federal laws. They establish sustainability management systems, implement best practices, and commit to continuous improvements in sustainability.
Certified facilities are also required to report on progress annually.
For more information about the SGP Partnership, the SGP Patron program, or the SGP certification process, visit www.sgppartnership.org.