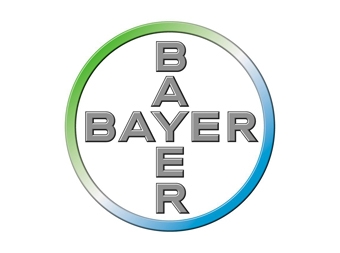 LED lighting has seen widespread adoption in many residential and commercial applications. Stricter regulations are being passed and customers are demanding more energy-efficient options without sacrificing design. To meet these needs, Bayer MaterialScience LLC offers a variety of polycarbonate resin and sheet materials for LED lighting applications that satisfy a multitude of design and performance requirements.
During Strategies in Light 2015, February 24-26, in Las Vegas, Bayer will highlight some of these diverse polycarbonate material offerings as well as display completed products that utilize Bayer's materials. The brand-new design of Bayer's exhibit (Booth 1123) features an open floor plan that enhances visitors' experience, providing a clear and organized showcase of Bayer's materials, technologies and applications that utilize them. Here's a brief preview.
Materials That Matter for LEDs
• Makrolon® DX-NR polycarbonate sheet—Makrolon® DX-NR polycarbonate sheet provides high performance, balancing light diffusion and transmission. Its outstanding outdoor weathering performance, enabled by co-extruded, UV-resistance technology, make this material an attractive choice for exterior applications.
• Makrolon® Lumen XT LC0 polycarbonate sheet—A new grade—Makrolon® Lumen XT LC0 polycarbonate sheet—will debut at Strategies in Light. It will join the extensive Makrolon® Lumen XT polycarbonate product line, further expanding the diffusion level options, and enabling lighting designers to create even more energy-efficient lighting fixtures. This high-performance material resists high temperatures while providing outstanding, uniform LED light diffusion, minimizes hot spots while maximizing light transmission, and meets UL 94 V-2 flammability rating.
• Makrolon® TC8030 polycarbonate—Makrolon® TC8030 polycarbonate is part of a selection of heat-resistant Bayer plastics developed for LED applications. It is targeted for use in LED heat sinks for lamps or next-generation luminaires and is UL 94 V-0 rated at 2.0 mm. Compared with aluminum, a common material in heat sinks, this grade of Makrolon® polycarbonate offers similar thermal performance while helping reduce costs and enhance design freedom. Because Makrolon® TC8030 plastic is processed by injection molding, it gives designers the freedom to create non-traditional shapes and optimize joining techniques. Additionally it can be used to in-mold LEDs on the printed circuit board in the heat sink assembly to reduce costs.
Appealing LED Applications
• Lumenova™ reflector lamps—Lumenova™ R20, BR40 and BR30 reflector lamps are great replacements for inefficient incandescent BR and CFL lamps. They are rated with the highest lumen output in their respective categories on the ENERGY STAR certified products list. These reflector lamps utilize Makrolon® RW6267X polycarbonate for the optical mixing chamber – the area between the internal LED and the outer lens. Makrolon® RW6267X polycarbonate is a flame-retardant, low-viscosity grade that is UL 94 V-0 rated at 1.5 mm. The material is one of Bayer's reflective white grades, which allows for high reflectance without the need for costly secondary operations.
• PolyBrite Borealis® A19-40 LED light bulb—Although LED products are currently available to consumers, the lighting market has a strong need for LED light bulbs that have the same appearance and light output as the bulbs they are replacing. PolyBrite International, Inc.'s Borealis® A19-40 LED light bulb meets these criteria, and also fulfills the product requirements for ENERGY STAR Integral LED Lamps: 40 watt equivalent, 62LPW. PolyBrite designed this innovative incandescent-like light bulb using an LED light source and replacing the glass with Makrolon® 6717 polycarbonate. This Makrolon® polycarbonate grade was chosen for its clarity, durability, high heat resistance, UL 94 V-0 rating at 2 mm and ability to be matched into a diffusion color to minimize the LED hot spots.
• Kenall Lighting optics—Kenall Lighting turned to Makrolon® polycarbonate plastic to optimize the function and benefits of its luminaires. Makrolon® polycarbonate grades specifically developed for use in LED lighting were attractive to Kenall, as they offer improved light transmission and efficiency when compared with competitive products. Kenall utilized Makrolon® polycarbonate for secondary and tertiary optics within parking garages and its high bay product line.
• TerraGlo Lighting ALBA Series luminaires—When TerraGlo Lighting needed an optically clear material that met stringent UL 94 5VA guidelines for its ALBA Series luminaires, it found what it was looking for in Makrolon® polycarbonate. Makrolon® FR7087 is a transparent, flame-retardant polycarbonate resin that has been proven in demanding applications, particularly LED lighting and electrical products. TerraGlo specified this grade to mold the optically clear, 3-mm-thick lens cover.
• Flat, formed LED applications—Cooper Lighting, Orion Energy Systems, Juno Lighting and XtraLight successfully use Makrolon® Lumen XT polycarbonate sheet for a variety of flat and formed applications. Samples will be on display in the booth.
If you will be attending Strategies in Light, visit booth 1123 to speak with the company's LED lighting experts and learn more about the materials and technologies Bayer offers for LED applications.
For more information about Bayer MaterialScience LLC polycarbonate materials for LED applications, call 800/662-2927, email [email protected], or visit www.plastics.bayer.com.
For more information about Bayer MaterialScience LLC polycarbonate sheet products, call 800/628-5084 or visit www.sheffieldplastics.com.