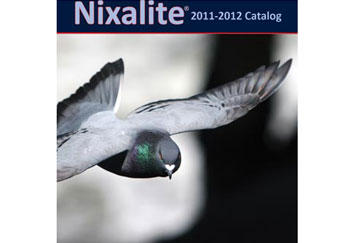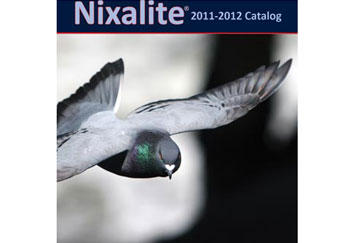 Nixalite just released a new 40-page, color catalog filled with products, tips, and tricks for controlling birds and wildlife.
Featuring over 40 new products, Nixalite offers professional grade equipment for nearly any pest bird and wildlife control need. Learn about our new lines of wildlife exclusion, bird dispersal, and mold abatement products.
Nixalite offers quality wildlife control with our Premium Nixalite barrier spikes and E-Spikes. Our K-net and PollyNet bird netting are just a few of the quality products available for deterring pest birds from many different structural projects. To aid in the professional installation of Nixalite's products, see our new tools and accessories as well as tips and success stories from installation sites.
Be sure to check out the new interactive catalog for quick, convenient access to our product listings here: http://flipflashpages.uniflip.com/2/53119/94212/pub.
For more information or to request your FREE catalog, please call 800-624-1189 or visit http://www.nixalite.com/freecatalog.aspx.