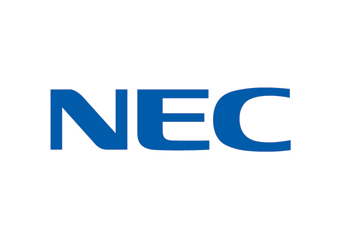 NEC Display Solutions of America
announces the new N8000-8330 Single Board Computer option card based on Intel's Open Pluggable Specification (OPS), which will help standardize the design and development of digital signs in public venues.
NEC's N8000-8330 offers customers flexibility with a 320GB hard drive and Windows Embedded Standard 7. It is a true integrated solution, designed for select NEC X, P and V Series displays, including the new V462, P402, and P462. One of the most requested features by customers, the built-in expansion slot in these displays gives users greater flexibility for application types and offers a clean, professional look to set-up. The smaller form factor even enables integrated slot options in super-slim displays like the X461S and X551S.
NEC Display Solutions was among several industry leaders in digital signage, along with Microsoft and the Taiwan Digital Signage Special Interest Group, which supported the Intel OPS from inception in October 2010. Leveraging the robust Intel® architecture, it features Intel® vPro Technology with Keyboard-Video-Mouse redirection capabilities that allow IT administrators to run diagnostic tests, install upgrades, and view and control the digital display content remotely.
"As the first industry-wide standard for digital signage, the OPS will simplify the use and maintenance of digital signage, and create a smaller product footprint, allowing for thinner displays," said Pierre Richer, President and COO of NEC Display Solutions. "The operation of OPS-based products will allow easier installations, resulting in more deployments by current and new customers."
The N8000-8330 provides true integration with the display by passing power, video signal, and control functionality along an internal OPS connector.
"Installing digital signage equipment based on Intel architecture results in scalable digital signage networks that are easy to maintain and upgrade to fit customer requirements for lower total cost of ownership," said Jose Avalos, director of Retail and Digital Signage, Embedded and Communications Group, Intel Corporation. "The release of the first OPS-based accessory from NEC Display Solutions is the next step in bringing standardization to the digital signage market segment."
NEC's N8000-8330, an OPS device with Intel Core i5, 320GB Hard Drive and Windows Embedded Standard 7, will be available for shipment in July 2011 at an estimated street price of $1,580.