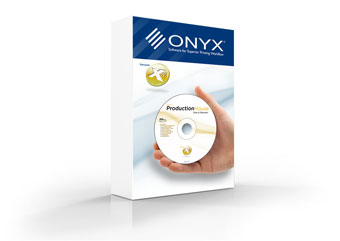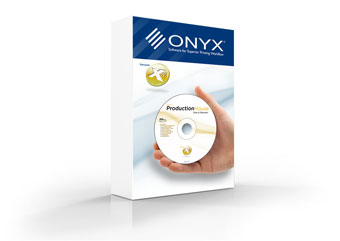 ONYX Graphics, Inc. today announced it now supports HP Scitex
®
LX820 and LX850 printers with select packages of its award-winning RIP software. ONYX RIP software solutions include key features such as native PDF file handling, ONYX Smart 16-Bit™ color blends, and gradients and workflow automation.
The HP Scitex LX850 printer is a 126-inch latex ink printer that includes dual-roll, roll-to-free fall and roll-to-collector handling, and an ink collector. The HP Scitex LX820 printer is a 126-inch latex ink printer that offers a roll-to-roll configuration.
As an HP Platinum partner, ONYX Graphics collaborated with HP to develop the HP Scitex LX820 and LX850 drivers at top performance capabilities so customers can be highly productive and achieve superb quality.
Both drivers include the HP Professional PANTONE® Emulation (HP PPE) technology, ensuring customers can take advantage of the HP Scitex LX820 and LX850 printers' media versatility and print quality. HP Professional PANTONE Emulation technology automates the process of color matching HP printers to various media combinations.
Both drivers take advantage of the printers' ability to print very large images where output file size is greater than 4GB. The drivers support the printers' bi-directional media information connectivity, which makes it easy for users to create new profiles for custom substrates.
The drivers also include 32-bit ONYX ICC profiles for more than 25 media for a variety of print applications including banner, backlit, wall paper, canvas, fabric, film printing, etc. Additional HP and third-party media profiles for ONYX RIP software can be found on the online HP Media Finder at: www.hp.com/go/latexmediafinder.
Availability
The ONYX drivers and media profiles for the HP Scitex LX820 and LX850 printers are available now from the Printer & Profile Download Manager on the ONYX Graphics web site: www.onyxgfx.com/downloads.
All current ONYX® ProductionHouse™ Version X10 license holders can download the drivers and profiles and run the printer with no additional driver permissions needed. ONYX PosterShop® Version X10 users with a current ONYX Advantage™ or ONYX Premium™ service agreement can also add the driver permissions at no additional cost as part of the "any driver any time" benefit.