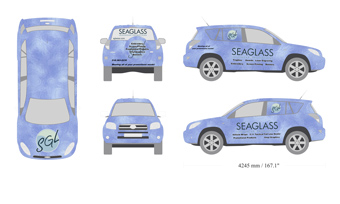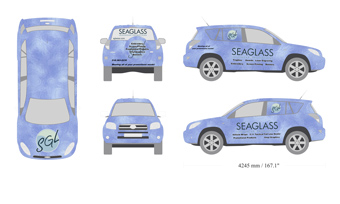 One of the latest educational tutorials on the www.myVersaCAMM.com Web site is entitled "How To Make A Vehicle Wrap Template in CorelDRAW." This seven-minute tutorial is presented by Steven Jackson, education and major accounts sales representative for Imprintables Warehouse and the Webmaster for www.myVersaCAMM.com.
Jackson explains where to download a pro vehicle template from www.digitaldesignwear.com and how to import it into Coreldraw. Once imported, this vector file is used to create layers that the designer can use to create vehicle graphics.
The tutorial shows how to select each section of the car and block out everything around the vehicle. This layer is then placed in a "bounding box." Each car section is made transparent. Windows are blocked out where you do not want a design to show through.
Jackson explains which tools he uses for each part of the demo and how to zoom in for a closer view to see what you are doing. To see the video go to http://myversacamm.com/video/how-to-make-a-vehicle-wrap.
Imprintables Warehouse is a full-service distributor of equipment and supplies to create a wide range of heat-applied graphics including digital inkjet and laser transfers, digital cutters, digital cutting software, heat-applied materials, and heat presses.
For more information, contact the company at 800/347-0068; [email protected]; or www.imprintables.com.