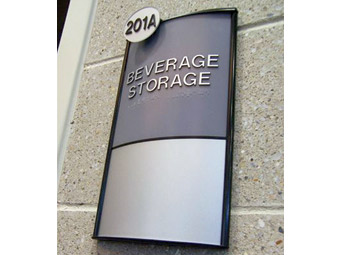 In an effort to address increasing demand for NovAcryl® Ex™ photopolymer, the sign industry's first pure, exterior-grade photopolymer material, Nova Polymers has increased production and doubled inventory at its sales warehouses throughout North America.
NovAcryl® Ex™ was specifically developed to address moisture degradation problems experienced by other exterior photopolymer sign products. NovAcryl® Ex™ resin has a 0% swell rate in moisture-saturated environments, preventing collapse – even if the finish coat is less than perfect. Its unique synthetic rubber monomers are exterior rated immediately after initial exposure to UV light. The result is a 0% failure rate since the sign material was introduced in 2002.
NovAcryl® Ex™ is manufactured in the United States to facilitate quality control and product availability. Increasing production and doubling inventory at Nova Polymers' sales warehouses ensures fast delivery of orders to the company's preferred fabricators.
"There's some confusion in the marketplace about the quality and availability of exterior grade photopolymer sign material," said Mike Santos, director of Sales and Product Development for Nova Polymers. "NovAcryl Ex is the finest exterior photopolymer sign on the market and it is readily available to sign fabricators."
Nova Polymers is the largest manufacturer and distributor of photopolymer sign products in the United States, Canada, Europe, the Middle East and Australia.