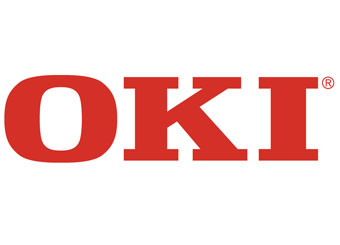 OKI Data Americas announces its participation in the Graphics of the Americas Exposition and Conference, taking place March 1-3, 2012 at the Miami Beach Convention Center in Miami, FL. OKI will be exhibiting its innovative proColor™ Series of digital color printers, designed specifically for the graphic arts and production market, in booth #723. There, OKI will give show attendees a first-look at its latest additions to the product line, including the pro920WT – a revolutionary tabloid printer with high quality color plus white toner for graphics, signage and textile transfers.
The OKI proColor™ series is an original line of printers for color-critical applications; these printers deliver professional, production-quality color output and color accuracy powered by embedded EFI Fiery® and PANTONE® support on select models. Different products and configurations offer specialized media flexibility including envelopes, continuous feed and variable data. All are revolutionizing digital printing at their respective price-points.
In addition to its printers, OKI will be unveiling enhanced OKI proColor Financing options, which were designed to provide even greater serviceability and support within the OKI proColor dealer network. In turn, proColor dealers will have the flexibility and the ability to structure deals that meet each customer's unique needs. Additional details and information about these financing offers will be available at the OKI booth.
"OKI is excited to offer Graphics of the Americas attendees the opportunity to see our latest digital color printers first-hand, and demonstrate the features and functionality of the OKI proColor™ Series to the graphic arts and production market," said Rich Egert, General Manager of the Strategic Technology Provider Business Group for OKI Data Americas. "OKI's proColor™ Series offers a comprehensive product line that satisfies the needs of the industry through innovative and cost-effective solutions, and we look forward to presenting these at the show."
More than 10,000 people are expected to attend the Graphics of the Americas exposition and conference, which offers a unique opportunity for professionals in the printing industry to experience a one-of-a-kind showcase for the convergence of knowledge, products and technology. The event provides attendees – including commercial, digital and flexo printers, plus other related industry professionals – with educational programs and seminars on the latest trends, products and solutions within the printing industry.
OKI Data Americas will be demonstrating the following products at Graphics of the Americas within booth #723:
OKI pro920WT Digital Color Printer – The OKI pro920WT is a tabloid printer with high-quality color – including white – for graphics, signage and textile transfers, and HD color printing with white toner for increased color depth, richer hues and solid white coverage. It has CMY/White and offers cost-efficient short-run production printing capabilities.
OKI pro510DW Digital Web Press – The OKI pro510DW Digital Web Press provides fast, customized continuous web printing with exceptional color quality for short runs. It provides easy operation in both continuous and cut sheet modes, and produces HD color printing for breathtaking output – even on ordinary paper. The pro510DW is a digital label printer that produces full–color labels and supports variable data printing. With an optional rewinder for pre-die-cut and unconverted roll label stock, the pro510DW prints full-color tags and labels at speeds of up to 30'/9.14m per min.
OKI pro900DP Digital Envelope Press – The OKI pro900DP Digital Envelope Press produces brilliant, consistent production color and customized output – including envelopes. Its HD color printing capabilities make for a breathtaking output – even on ordinary paper. The pro900DP features embedded an EFI® Fiery® System 8e Controller with SmartRIP® technology for fast, automated color workflow and job management, plus color consistency and accuracy.
Kompac EZ Koat coating system – A post-production supplement to the OKI pro510DW, the Kompac EZ Koat's UV coating applicator produces fast, customized continuous web printing with additional UV coating. The EZ Koat Web 15, provides rub-, fade-, water- and scratch-resistance to the printed materials, which is advantageous for multiple applications. The EZ Koat's UV coating applicator further expands the OKI pro510 DW's usefulness within the flexographic industry.
All OKI products are built on parent company OKI Data Corporation's history of leadership and innovation in color printing, such as digital LED technology and Single Pass Color™. This technology allows OKI Data Americas to manufacture products that require fewer moving parts for increased reliability.