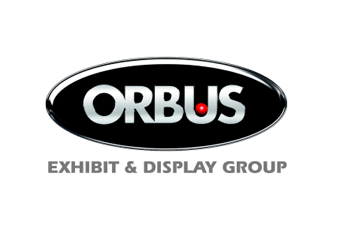 The Orbus Exhibit & Display Group, one of North America's leading trade suppliers of display, exhibit, and event solutions, is proud to announce its environmental management system fulfills the requirements of ISO standard 14001:2004 for "Green certification" again for another year.
In 2010 Orbus Exhibit and Display Group was one of the 1st portable modular tradeshow manufacturers and suppliers in North America to achieve such certification. This year, the company achieved re-certification with flying colors.
With worldwide growing concerns regarding the living environment, ISO 14001:2004 is recognized as an organization's high level commitment to environmental protection. The ISO 14001:2004 standard is primarily concerned with the approach of "environmental management," which provides guidance to the organization to:
* Minimize harmful effects on the environment caused by business activities;
* Prevent pollution; and
* Achieve continual improvement of environmental performance
"As a company, we continuously strive to meet and exceed the requirements of ISO Standard 14001:2004 and are happy to achieve recertification," said Giles Douglas, President and CEO of Orbus Exhibit and Display Group. "The willingness and participation from everyone in the Orbus family allows us to continue to minimize our impact on the environment."
Orbus is thankful for its many accomplishments and opportunities gained through the year, which include:
* Opening a full-service facility in Las Vegas, which helps to benefit clients with faster and more economical shipping;
* Launching a client (trade-only) e-commerce site—www.shop.orbus365.com—where clients can place orders and access sales and marketing tools anytime;
* Adding sixty-three new positions and staff to the Orbus team across three facilities;
* Introducing over fifty new products; and
* Achieving ISO 14001:2004 and G7 Master Print recertification
Orbus is grateful to have accomplished so much this year and excited to see what next year holds in store.
For more information about the company, visit www.orbus365.com.