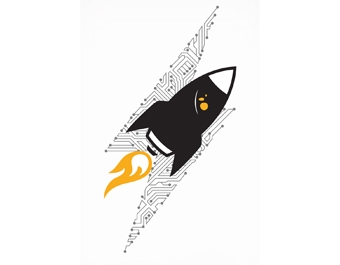 A new high-speed RIP and hardware solution from Caldera is receiving its worldwide launch at FESPA Digital 2014, Munich, where it can be seen in action on Stand B2-114. As the leading developer of productivity software for wide format and industrial applications, the company's C4 platform incorporates a comprehensive set of advanced features to facilitate high performance, with a new set of algorithms designed to take full advantage of modern programming and hardware innovations.
At the heart of the C4 hardware and RIP combination is the use of Caldera's unique approach to extract the maximum from the powerful resources now available from the board. Its engineers have leveraged a unique algorithm to take full advantage of both the GPU for extended performance and Intel's latest chipset technology. This combination optimizes the powerful capabilities of multi-core architecture employed in the latest family of Intel core processors and the GPU to bring flawless, fast data handling to the high-end digital ink-jet platforms.
Configured to be up to four times faster than previous iterations, the new Caldera C4's high velocity software is designed to facilitate fast and fluent processing. It accommodates the demands generated by the latest series of digital ink-jet print engines, including textile platforms, which require high volume throughput and need support from a powerful front-end and workflow.
Engines that need to have multiple PCs to RIP print jobs in order to keep up with print speeds can now benefit instead from a single front-end that takes advantage of multi-core computing with heavy thread programming for optimum processing power. The inclusion of vector processors significantly improves performance on production workloads, driven by a master Intel CPU that utilizes AVX2.
Supplied complete with the necessary hardware, Caldera's C4 high velocity RIP offers full support for variable data printing using the PDF/VT standard, with workflow controls that guarantee consistent quality and constant precision and stability. The hardware platform incorporates multiple CPUs that optimize the use of full multi-core 64-bit architecture, with generous RAMdisk support. The PCie 3.0 high-speed serial computer expansion bus provides x16 bandwidth, and there is 10GB Ethernet connectivity aggregation support.
"At the heart of our latest RIP products lies immense power at the demanding levels that are essential for the efficient operation of today's high-speed digital devices. This is vital in order to remove the likelihood of unwanted bottlenecks and allow users the flexibility to run their engines at maximum throughput rates," explains Frédéric Soulier, Chief Technology Officer at Caldera. "Today's production printers are hungry for data and need a powerful front-end and workflow to enable them to work to their optimum capacity. With Caldera's C4 we have catered specifically for businesses with high-end machines that want to increase their levels of productivity with the help of flawless processing capabilities."
For more information, visit www.caldera.com.