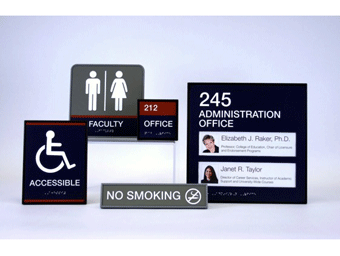 Rowmark recently completed its 2011 ISO surveillance audit to maintain ISO 9001:2008 certification.
ISO certification means that Rowmark continues to implement business processes and procedures that ensure the highest quality performance in all aspects of the Quality Management System. ISO certification is renewed every three years through a certification audit of all processes. Then two smaller surveillance audits are conducted between certification audits, evaluating half the processes one year and half the next year.
Rowmark first received ISO 9001:2000 certification in December 2004.
The most important aspect of ISO certification is striving for continuous improvement in processes and product quality standards to meet and exceed customers' expectations. ISO (International Organization for Standardization) is the world's most widely used standard for quality management systems and is comprised of the national standards institutes for 162 countries. Rowmark will be re-evaluated for ISO 9001:2008 compliance in 2012 and will be re-evaluated for certification renewal in 2013.
More information on the ISO standard can be found at www.iso.org.