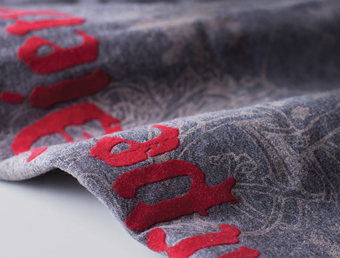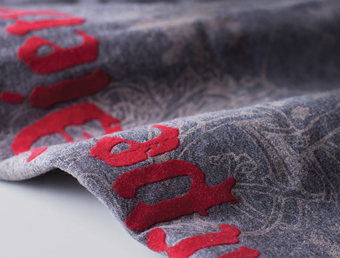 RTape Corp, and SEF have announced a strategic alliance to provide heat transfer materials to the North American textile market through RTape's distribution network. The agreement combines SEF technical expertise as a leading manufacturer of flex and flock heat transfer materials with RTape's marketing acumen and well-established sales channels.
Based in Laval, France, SEF annually produces more that 4.5 million square meters of material. As an innovator in the flocking industry, SEF has manufactured and marketed a wide range of unique heat transfer materials for the last thirty-five years. Their products have been used in various industries, including book binding, stationery, packaging, decoration, framing, printing, textile garments, vacuum-forming, and high frequency welding.
The SEF product line of polyurethane and flock heat transfer materials will be available through a select group of qualified RTape distributors.
Founded in 1980, RTape Corp., of South Plainfield, New Jersey has grown to become the sign industry's leading manufacturer of application tapes and a key supplier of premasks to the screen print market. During that time, the company has diversified its product line to include digital print surface protection masking for digital prints, Eclypse® overlaminating films, ProGrade™ paint mask, Claritex® printable polycarbonate films, and VinylEfx® embossed metalized vinyl films.
For more information, please call RTape direct at 908/753-5014 or 800/440-1250.