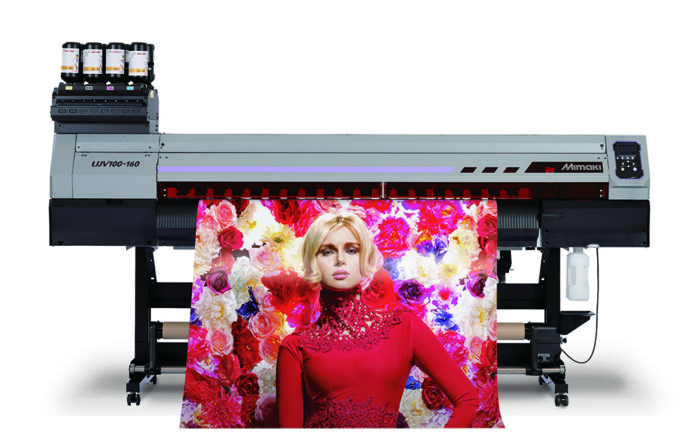 SA International (SAi), a leading provider of software solutions for the sign making, digital printing, textile and CNC machining industries, has joined forces with Mimaki to offer a summer software promotion to customers in North America.
Applicable to a large number of Mimaki printers and laminators*, the FlexiDESIGN Mimaki Edition Bundle promotion is available until August 28, 2023, and enables customers who have purchased qualifying equipment after July 1, 2023 to receive a license for a copy of SAi's FlexiDESIGN Mimaki Edition valued at US$ 599.99.
FlexiDESIGN Mimaki Edition is a powerful vector graphics editor that can be used to create high-quality designs for printing and cutting. Combined with Mimaki Print and Cut products, the software provides end users with a cost-effective solution for an end-to-end sign and graphics workflow.
Unlike the standard SAi FlexiDESIGN software, which does not provide contour cutting capabilities, SAi's FlexiDESIGN Mimaki Edition allows sign & display and large format printing users to send files directly to a Mimaki cutter.
"We have designed FlexiDESIGN Mimaki Edition to specifically enable users of Mimaki large format printers to get the most out of their equipment and drive efficiencies during the design and production of large format print applications," says Annette Plummer, vice president of Marketing at SAi. "Via an easy-to-use interface, this program offers users a feature-rich sign design and print software for their design, RIP, vinyl cut and print & cut package needs."
The FlexiDESIGN Mimaki Edition Bundle comprises a voucher for an initial one-year software subscription license that will renew at a price of US$ 599.99 per year. Alternatively, customers have the option of selecting a monthly option priced at US$ 49.99 per month, 365 days after activation.
Mimaki users can register their printer or cutter to activate the promotion and receive their software. Equipment must be registered with Mimaki USA in order to qualify for a license.
—Press Release 
*The full range of qualifying equipment comprises the CJV330-130, CJV330-160, CJV330-160-NS-111, CJV330-130-NS-111, JV330-130, JV330-160, JV330-160-NS-111, JV330-130-NS-111, CJV150-130, CJV150-160, CJV300-130Plus, CJV300-160Plus, UCJV300-130, UJV100-160, JV100-160C, JV300-160Plus, JV100-160C+LA-160W Bundle, UJV100-160+LA-160W Bundle, JV100-160C, JV300-160Plus, JV100-160C+LA-160W Bundle and UJV100-160+LA-160W Bundle.