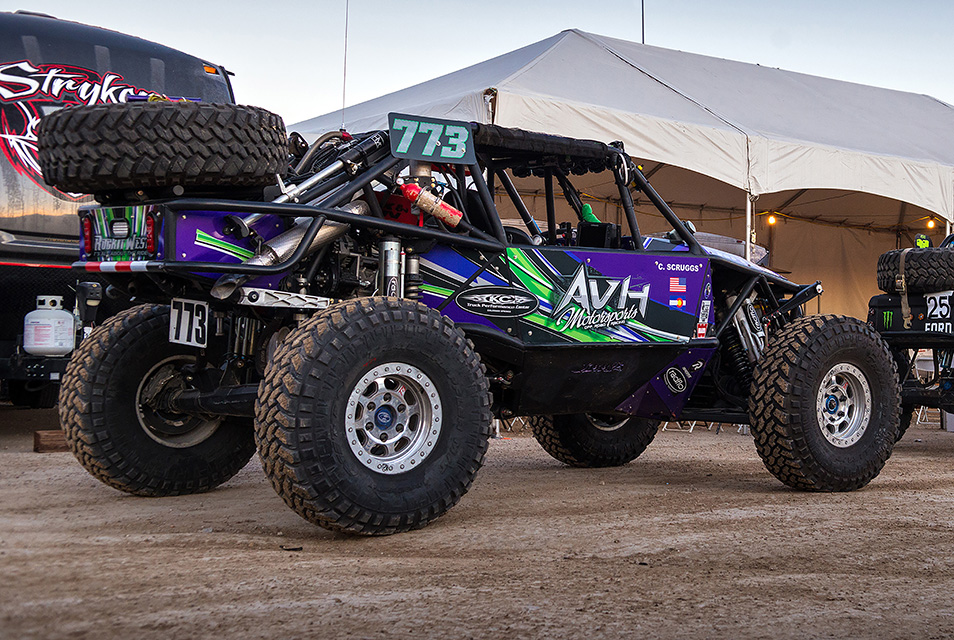 Sometimes starting your own business is the best way to make all your skills pay off. After gaining experience in designing and printing graphics, as well as photography, video production, and website design, Nick Cress started his own shop, Rockit West Motorsports, Media & Design in Santa Barbara, California, to provide all those services in one place.
Rockit West Motorsports has gone from putting area codes on motorcycles to wrapping SEMA cars for Hoonigan and Nissan, and his shop now has a second location in Colorado Springs, Colorado.
Cress always had a thing for "cars and stickers," spending his lunch breaks in high school combing through decal books at the local motorcycle shop. "I'd inevitably spend too much time doing so and end up racing back to school, late for my photography class," he says.
This led to him wanting to be an automotive photographer. "I did a little research and sent out some emails looking for direction," says Cress. "On the advice of the editor in chief at Motor Trend, I decided to apply to Brooks Institute of Photography in Santa Barbara.  I was accepted and moved to Santa Barbara."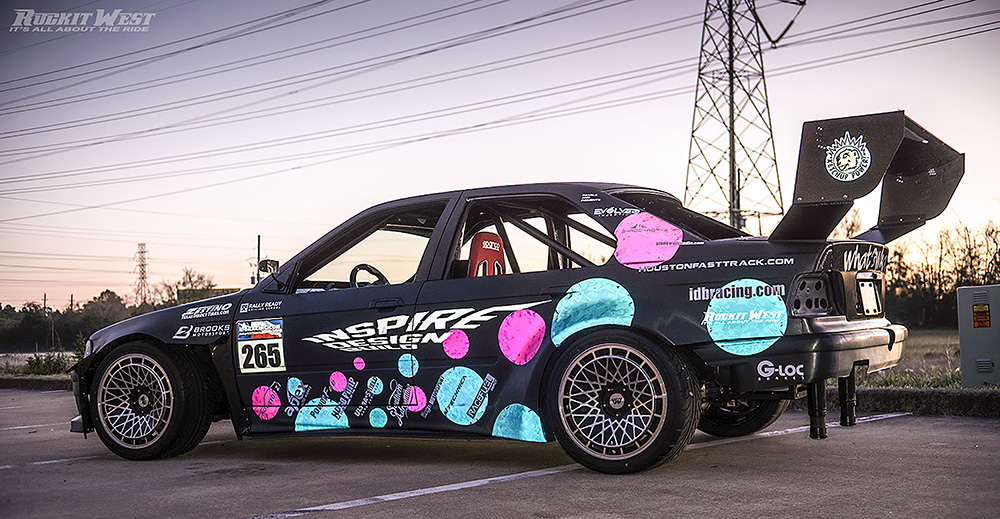 While studying at the Brooks Institute of Photography, Cress got a job at a motorcycle shop to pay the rent. "Our shop didn't have a sticker book, so you can imagine my disappointment," he says. "I decided I needed a plotter and started cutting our own decals. I was making all kinds of stuff for the shop and photographing our weekly bike nights.
"It wasn't long before the local motorcycle clubs were ordering decals and wanting photo shoots. Then a local clothing company wanted me to do decals and images for them, and so did a winery, a couple of nightclubs, and some offroad racers."
Today Cress provides multimedia services for some of the top contenders in racing while also producing various types of graphics for a variety of commercial clients. His shop uses a Roland DG SOLJET to print everything from heat transfers to promotional products. "We offer photography, video production, web development, vehicle graphics, signs, event coverage, and tradeshow exhibits," says Cress, "as well as window and wall graphics, banners, posters, decals, heat transfer prints, and fleet graphics.
His wrapped vehicles are also part of the Pikes Peak International Hillclimb, the second-oldest race in the country. This year will be the 101st running.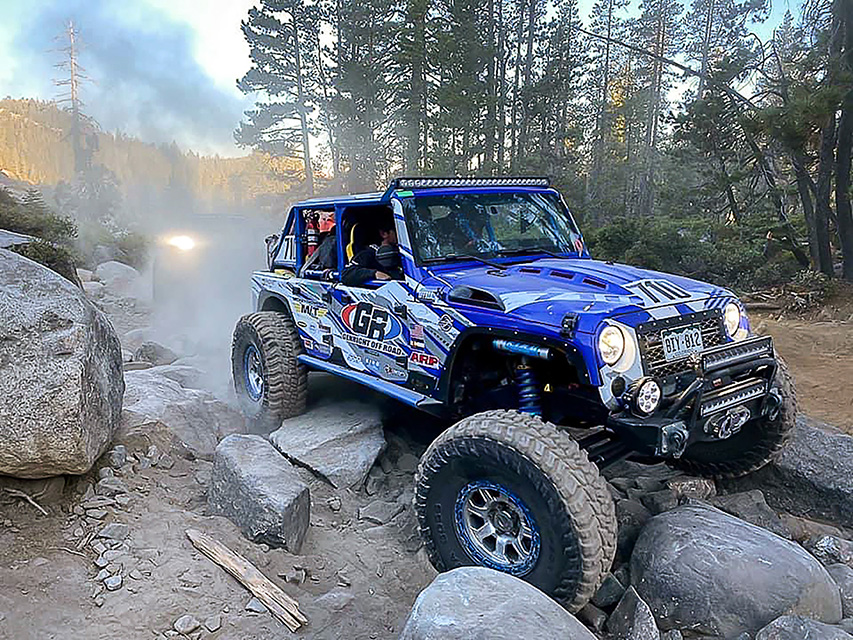 "When I first opened a shop in Colorado in 2012, one of the guys renting in the same complex was sponsoring a Hill Climb participant," says Cress. "I had been making his signs already, and he asked if I could do the graphics on a quad he was sponsoring to race the peak. I said absolutely and then offered to take photos of it when we were done.  They took me to tech inspection and introduced me as their photographer.  I was given media credentials and access to the mountain with my camera.  I've been hooked ever since.
"Being able to shoot photos of cars I wrapped racing up the Peak opened a world of opportunity," says Cress, "helping me get credentials for the Mint 400 and King of the Hammers, which eventually led to wrapping things like trophy trucks and helicopters for Bell Helicopter."
Each race series has its season and set schedule, so Cress starts planning nine months to a year prior to each event.
"There's always a relatively standard amount of work that needs to get done for things like number plates, windshield banners, and promotional decals," says Cress. "So we spend several months preparing those materials at a comfortable pace and clear the schedule of any other commercial work two weeks before each event for livery installs."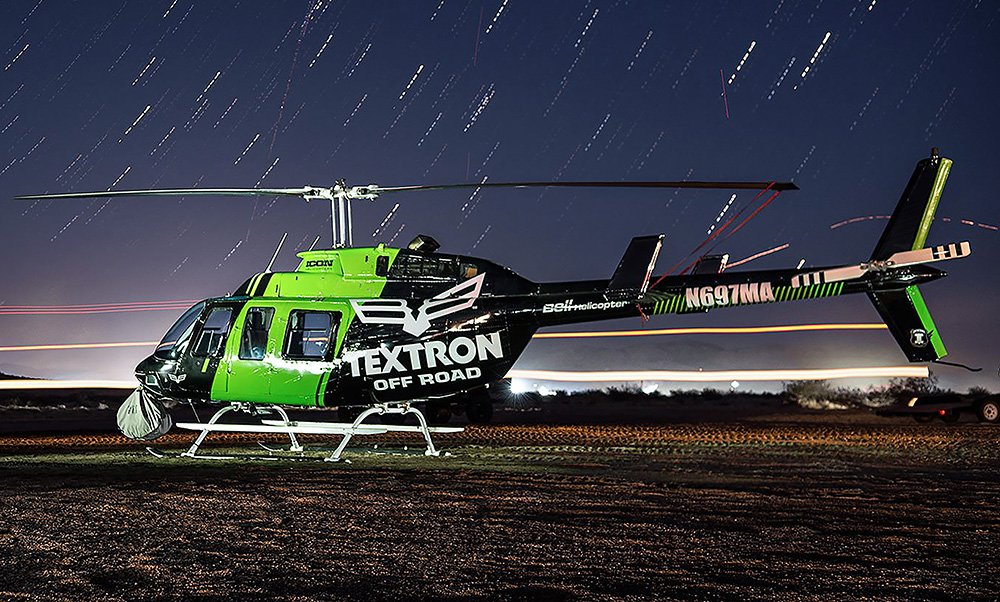 Cress usually doesn't get a chance to start physically working on the cars until the very last minute, due to professional race teams tearing down and rebuilding their cars before every race.
"I'm the last guy that touches each car," he says. "All the other work on the vehicle is taking place first, and everyone is trying to make sure the car is as perfect as possible.
"That usually means I won't be able to start working on the car until the very last minute.
Another thing that makes race livery tricky is that the owners don't leave their vehicles with him. "I typically need to go to their shop to do the wrap, where they are usually still working on the vehicle, while also getting it ready to load it on its trailer," says Cress. "Nine out of ten times, it's a frantic race to the finish, but somehow, we always pull it off."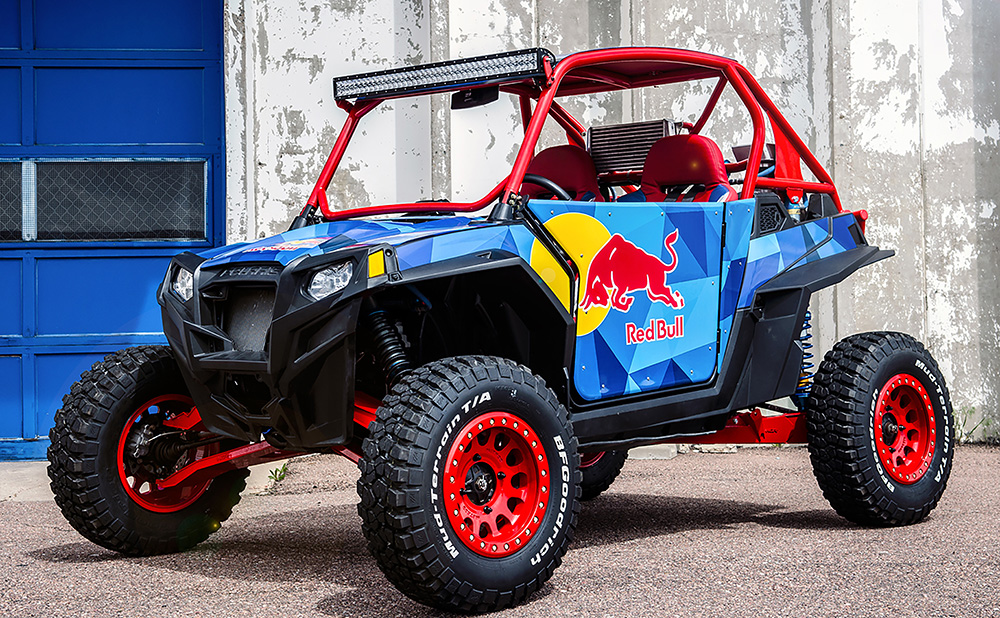 This year, Rockit West Motorsports has built a new mobile production unit—a Peterbilt 389 with a 48-foot reefer trailer—and is excitedly taking their Roland and a laminator on the road with them to motorsports events and SEMA.
According to Cress, the trailer has five kilowatts of solar on the roof, and a 460v 3 phase clean diesel generator for cloudy days. "I tell people we regularly print wraps on sunshine," he says.
Rockit West Motorsports recently completed a box truck wrap for Blue Star Recycling, which specializes in electronics recycling, that they produced with 100 percent solar power on a Roland DG eco-solvent printer, printing on recycled PVC vinyl.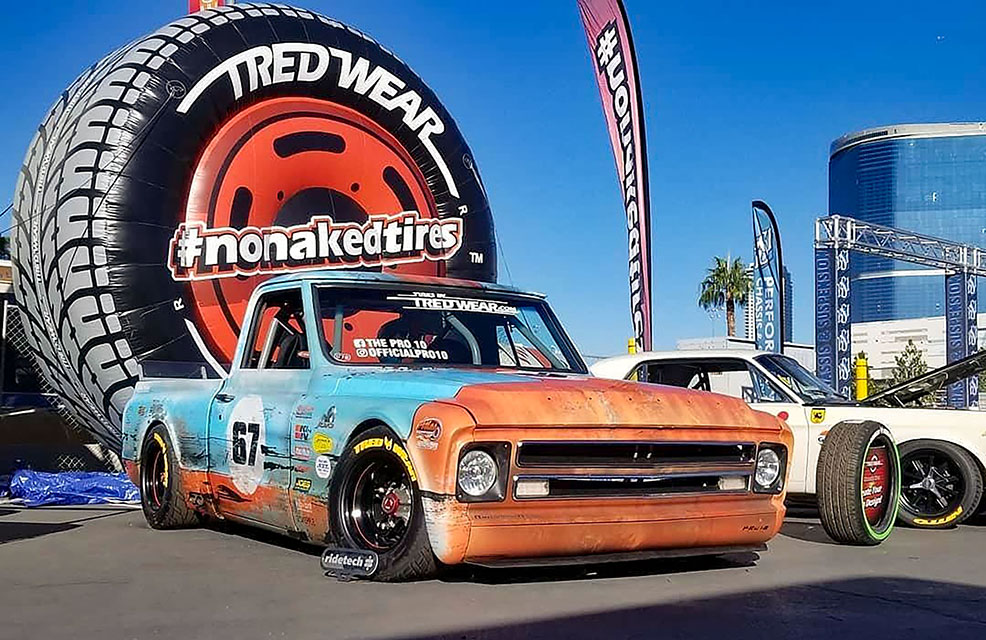 "We're always looking for ways to tread lightly and minimize our carbon footprint," says Cress. "The fact that our Roland eco-solvent printer is two machines in one not only saves us real estate at the shop, but it will also streamline our mobile operation."
When it comes to advice for others thinking about opening their own business, Cress says, "Keep doing what you love, work hard, and invest in great equipment. Eventually it will all pay off."