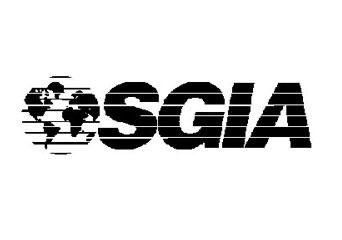 SGIA is now accepting entries for the prestigious 2011 Product of the Year Competition, which honors the best digital equipment and supplies in the specialty imaging marketplace. The deadline for the competition is October 7, 2011.
Each entry must be currently available during 2011 and will be judged based on its perceived value to the digital imaging community by a select group of experts. Awards will be honored within these major categories:
Media for digital inkjet (seven sub-categories)
1. Paper Based — bond, photo, synthetic, etc.
2. Vinyl — banner, mesh, non-woven, textured, etc.
3. Vinyl — fleet and pressure sensitive
4. Non-PVC — non-PVC based, includes non-woven, eco-responsible, and plant based.
5. Film — static cling, white, clear, specialty, etc.
6. Textile — natural and synthetic woven
7. Rigid — paper, plastic, metal, etc.
Inks
Finishing (three sub-categories)
1. Display Exhibit Hardware — framing systems, display systems and hardware, structures, etc.
2. Laminates, adhesives, and films
3. Equipment — laminators, routers, cutters, saws, seaming equipment, grommeting, sewing, etc.
Output Device Test Print Shootout — entrants are required to print and submit a test image created by the Association. More details about this category can be found here:
http://www.sgia.org/events/current_expo/sgia11/competitions/output_device.cfm
Entries will be evaluated and judged by industry leaders and awards will be presented on Wednesday, October 19 during the SGIA Expo in New Orleans.
For more information, visit SGIA.org.