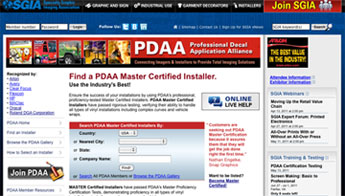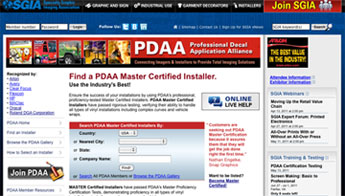 SGIA showcased Professional Decal Application Alliance (PDAA) installers—and how to find them—at the annual GlobalShop retail trade show in Las Vegas.
"GlobalShop is the largest store design and at-retail marketing trade show in the US," said Marci Kinter, SGIA's vice president of government and business information. "Big-name retailers learned how they can connect with the best installers in the nation to perform all of their installation needs."
Many retailers such as Michaels Stores, Steak N Shake and Target, visited the SGIA/PDAA booth to learn about the PDAA "Find an Installer" search. With access to hundreds of installers throughout the US, retailers handling national installations can greatly benefit from the PDAA search.
In addition to retailers, printing companies also stopped by that were interested in taking their in-house installers to the next level by becoming PDAA Master Certified. This industry-recognized certification program verifies the installer's ability to handle all types of signage.