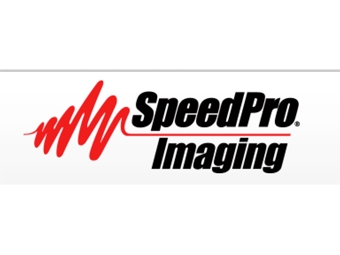 SpeedPro Imaging, the nation's leader in large format imagery, continues its expansion in the Houston area with the opening of its newest studio in Sugar Land. Located at 12621 West Airport Boulevard in Sugar Land, the new studio marks the company's third in the Greater Houston Area and is part of a larger expansion initiative that calls for as many as five to six locations throughout the region over the next few years.
"We're eager to delve into Sugar Land's thriving market. Our mission is to propel the growth of local businesses by producing visually stunning graphics that physically convey their marketing messages," said studio owner Kirby Ducayet, a veteran of the oil & energy industry who found franchising as the way to go as he neared retirement but wasn't ready to stop working. "We will accomplish this by partnering with our customers to develop the most cost-effective solutions that deliver the biggest impact – all at a quick turnaround."
With over twenty years of experience, SpeedPro Imaging specializes in wide-format printing, including wall murals, event graphics, tradeshow displays, vehicle wraps, and window graphics. In addition to providing such graphics to local and national businesses, the company also caters to sign shops and printers on a wholesale basis.
"A strong visual marketing campaign is paramount to a business's success. If you need eye-catching graphics that will make a difference for your company, you need to partner with us," Ducayet said.
Ducayet also mentioned that they like to stay involved in the community, offering discounts to charitable establishments such as the Tourette Association of Texas, and also local school districts. Since opening, the Ducayet's have already partnered with the Tourette Association of Texas on a charitable event project.
The Sugar Land SpeedPro has completed between thirty and forty projects, working anywhere from UPS to small local businesses.
SpeedPro currently has a nationwide network of nearly 120 studios in 30 states, nearly a third of which have opened in the last three years alone.
For more information, please visit www.speedprosugarland.com or call the studio directly at 832/224-3980.