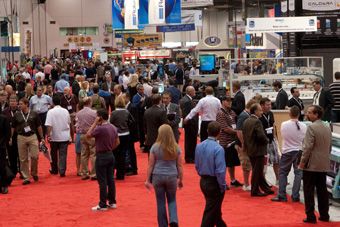 Maximizing the profitability of your wide format digital printing business requires much more than making a good print. SGIA will look beyond making the print in the upcoming three-part Webinar series:
"Finding Profitability in Wide-Format Digital Printing,"
presented by industry guru David King of MarketKING.
In this three-part series, King will walk attendees through strategies for becoming more profitable in sales, marketing, pricing, print finishing, and installation. Register now for this highly anticipated online program, including:
March 2: Digital Graphics: Selling the Print
This information-rich program offers tested strategies for marketing your business, interacting with and educating customers, and devising your price strategies.
March 9: Digital Graphics: Creating Your Product
King covers the broad spectrum of finishing technologies available to today's imagers, and provides critical information to help you make print finishing a significant profit center for your business.
March 16: Digital Graphics: Installation and Delivery
Covering installation and delivery of graphics for everything from vehicles to large building-mounted banners, this final installment offers the essentials to help you finish the job.
The Webinar series package is free for SGIA members and is $65 for nonmembers (a $75 value). Each individual session is free for members and $25 for nonmembers.