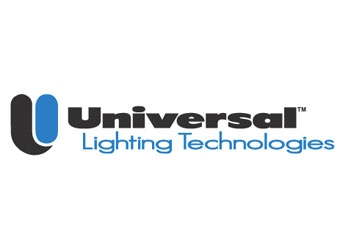 Universal Lighting Technologies is expanding its family of DaliPRO ballasts with the new DaliPRO Premium line. The DaliPRO family provides compatibility with a wide variety of Digital Addressable Lighting Interface (DALI) controls and systems. These ballasts cover a full line of CFL, T5, T5HO, and T8 lamp applications. The expanded Premium line features superior parallel-lamp operation, gains in digital dimming via secondary-lamp applications, and a faster start time.
Architectural digital control simplifies wiring and increases system flexibility. The DaliPRO Premium ballast is uniquely specifiable, with improved parallel lamp operation that lowers maintenance costs. Parallel lamp operation ensures that lamps stay lit even if one lamp fails. This prevents fixtures from going dark and/or replacing lamps unnecessarily. Additionally, the new Premium product includes a filament cut-out that helps the lamp start quickly (<700 milliseconds). The lamp consolidation and packaging options for Premium include T5 and T8 products, with offerings for both UNV and 347V, making these ballasts perfect for Canadian customers.
The DaliPRO family of ballasts is ideal in any space, from a single room to a large facility with a wide range of applications. Dimming does a lot more than just "create a mood" in a room; it can also save energy in an entire building. Universal's premier dimming products are available in a variety of digital and analog technology options (step dimming, 0–10V, DALI digital, and demand response). Universal's entire premier dimming product line can help meet the new standards, applications and requirements.
"As additional energy legislation takes effect, we'll see an increasing need for dimming technology. The expansion of the DaliPRO family with the new DaliPRO Premium gives our customers even more dimming options," said Chris Holstein, vice president of marketing. "We've really been looking forward to introducing this new product, in part because the parallel lamp operation is better, but also because the 347V is a great option for Canada."