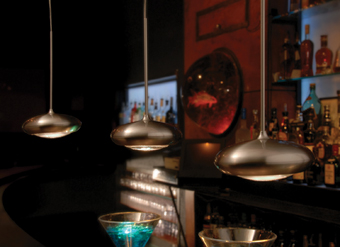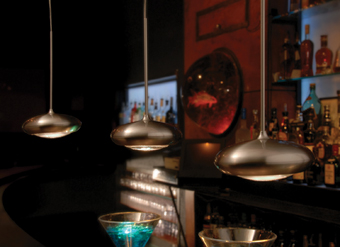 Building on its "Responsible Lighting" brand standard while integrating an upscale, cosmic look with sustainable technology,
WAC Lighting
has introduced the energy-efficient LEDme™ "Quest" Quick Connect Pendant. WAC Lighting, a leading manufacturer and designer of track, recessed, undercabinet, monorail and decorative lighting, develops nearly all of the company's Responsible products in its family owned, ISO 9001-certified manufacturing campus with in-house UL approved testing labs and zero landfill status.
"Quest" depicts a contemporary, evolutionary design in a diminutive size, resulting in a stunning decorative accent. It combines functional performance with ambient lighting, and its streamlined contours make for a striking art piece while maintaining powerful lumen performance.
Developed for both residential and commercial applications, "Quest" is designed using the latest energy-efficient LED technology. For optimal performance and color consistency, WAC uses 3000K Warm White LEDs that are binned to ANSI standards.
Effective heat management and an advanced electronics design ensure a 50,000-hour life and a 15-100 percent range of dimming capabilities, using an Electronic Low Voltage dimmer.
The pendant, which includes a 72-inch braided wire and Quick Connect™ Socket Set, can be used with WAC's single-circuit low voltage SOLORAIL™ and two-circuit low voltage DUORAIL™. If specified for use as an individual canopy mounted pendant, it will include an easily adjustable monopoint canopy and a 72-inch braided wire. The pendant is offered with WAC's five-year product warranty.