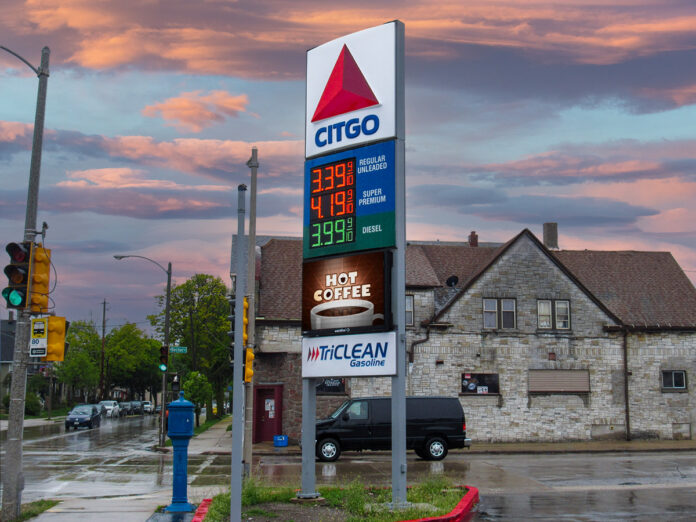 Watchfire will showcase its line of LED signage products designed to elevate c-store sales at the NACS 2023 Show in Atlanta, October 4-6.
Watchfire's newest c-store product, the 16" Price Watcher™, will be featured in the Cool New Products Preview Room. Watchfire's Price Watcher gas price signs offer a vibrant fuel price display that can be changed efficiently and safely, day or night. C-Stores can advertise unleaded, diesel, or E-85 gas prices with the touch of a button. For added convenience, an optional point-of-sale (POS) capability lets operators instantly sync signs with in-store pricing and control prices in multiple locations at one time.
Similar to Watchfire's other Price Watcher displays, the 16" Price Watcher is available in red, green, white, and amber. Its plug-and-play solution makes installations or upgrades quick, easy, and affordable.
Watchfire will showcase a diverse collection of exterior and interior digital signage in booth #3865, all designed to help c-store owners drive traffic to the pump and into the store. Attendees visiting the Watchfire booth can see a high-resolution 6mm exterior digital sign, a 1.9mm interior LED display, a 6" Cash | Credit | Debit display, and 12" and 8" Price Watchers.
"Watchfire has been a trusted supplier of signage products for more than 91 years, and has provided reliable and attractive LED signs to convenience stores for decades," said Dave Warns, Watchfire vice president of on-premise sales. "Our ongoing innovation, from the introduction of the acclaimed Price Watcher product line 11 years ago to the recent addition of the 16" model, demonstrates our commitment to addressing the evolving needs of c-store owners. The combination of Watchfire's exterior and interior digital displays with our Price Watcher gas price units provides an unparalleled formula for c-store success."
In addition to offering attractive and reliable displays, Watchfire offers the strongest fuel pricer warranty and parts availability guarantee, more than double most manufacturers' warranties, so customers can count on minimal downtime and greater reliability.
A free guide on how c-store owners can use digital signage to grow sales is available for download at www.watchfiresigns.com/landing/digital-signage-solutions-for-convenience-stores/.