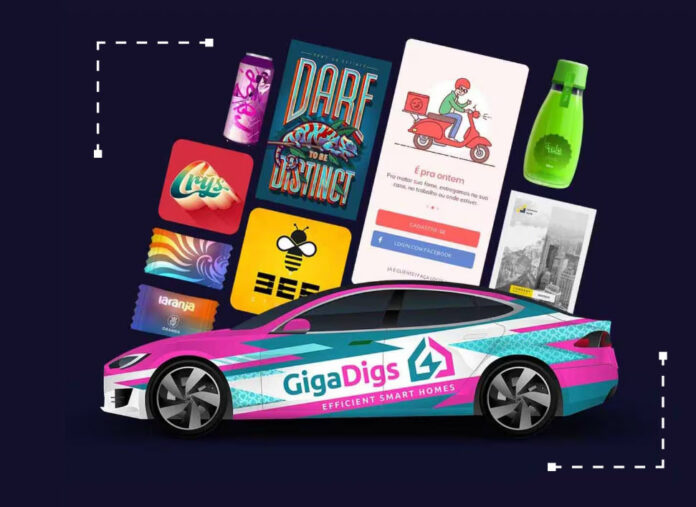 CorelDRAW Graphics Suite introduces updates today that empower designers to achieve amazing results quickly and more efficiently. Available with a subscription, the newest productivity-powered features and enhancements boost creativity and simplify the graphic design workflow.
"Thanks to the latest updates, designers can enjoy creating more in less time," said Klaus Vossen, Senior Product Manager for CorelDRAW. "We want to accelerate designers' success by enabling them to unleash their creative potential and bring their artistic visions to life, whether they're at the office, home, or on the go."
Here's what's new for CorelDRAW Graphics Suite subscribers and maintenance customers: 
NEW! Focus Mode:

Bring a single object or a group of objects into focus, editing components of artwork in isolation without the risk of losing a selection with a stray click. The new breadcrumb floating toolbar further simplifies object navigation, reducing the need for multiple open dockers/inspectors and freeing up more space for designing.

 

NEW! File Explorer in Assets docker/inspector:

A new interactive folder explorer allows designers to browse through folders seamlessly, with improved discoverability and easier access to sorting controls, while a series of additional enhancements will accelerate workflows. 

 

ENHANCED! Print Merge:

Tackle variable data print jobs with greater versatility and ease thanks to an advanced Print Merge workflow, including support for QR codes, images, and .xlsx data in an optimized UI. Eliminate repetitive steps when printing from the same design and data source by taking advantage of new data persistence in .CDR files.  

 

ENHANCED! Export workflow:

It's now easier than ever to output objects and pages to even more file formats from the Export docker/inspector, now including CDR, WEBP, CGM, PSD, and BMP. A redesigned workflow simplifies exporting the current page, all pages, or selected objects.

 

ENHANCED! PDF import:

Thanks to optimized paragraph handling, accurate recognition of formatting details, and smoother transitions for multi-column layouts, users can enjoy a streamlined editing workflow, making it easier and more efficient to work with imported PDF content.

 

NEW! Customer-requested enhancements:

Based on direct user feedback, designers can deliver projects faster and more efficiently thanks to refinements to many frequently used features, as well as performance and stability enhancements across the suite.

In addition to the popular budget-friendly subscription, designers have the opportunity to purchase a perpetual version of the software, CorelDRAW Graphics Suite 2023. This one-time purchase option includes several updates that were previously released for subscription customers since CorelDRAW Graphics Suite 2021, plus some all-new features and refinements introduced in March 2023 and September 2023. Many of the new features and enhancements, apps, and workflows are available exclusively to subscribers and maintenance customers and are not available in the one-time purchase version of CorelDRAW Graphics Suite 2023. To decide which version of CorelDRAW Graphics Suite suits your needs, please visit:

www.coreldraw.com

.